Maarten Hemmen – Cologne
Born a very energetic child, Maarten started sports at a young age training with multiple selections (gymnastics, basketball, taekwondo) in Holland and competing in national and international competitions. After studying music in Rotterdam, Maarten continued exploring sports training boxing, judo, climbing, cycling and more.
In February 2018 Maarten trained in the Wim Hof method in Poland with Kasper van der Meulen (Level 3 WHM instructor) and continued exploring and teaching cold exposure in Germany.
As an Oxygen Advantage® trainer Maarten learned to control his physical and mental states even better, and found deeper levels of performance, focus, calmness and sleep.
"Having dealt with severe depressions most of my life I came to find that there is so much more we can learn than seems possible at first glance. We quickly get caught in the windmill of traditional therapy and medicines. Through breathing, movement and exposure to cold I was able to work with depression, trauma, energy and perception on a whole different level. Besides my mental health, I'm physically fitter than ever before thanks to the Oxygen Advantage® and how it has taught me to breathe better to be better."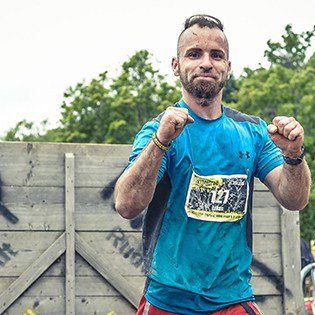 Lukas Postupa – Fachbach, Germany
Hello I am Lukas Postupa. Certified ChiRunning instructor and AdvancedBreathing professional.
My sports have become a balancing factor of the utmost importance besides everyday life. Especially to meet an exciting challenge for mind and body. So I get connected to my body more often instead of staying in my mind. That's making me a whole lot stronger & satisfied.
The transition between extreme physical challenges and complete relaxation is greatly boosted by Oxygen Advantage. I experienced an overall increase of stamina plus power.
During my daily routine I breath lighter and sleep better than ever before.
For me personally Oxygen Advantage passed the test: "Keep what's working, dismiss if not!"
I'm still in development as well as looking for long-term Oxygen Advantage effects.
Life itself will offer countless opportunities to test and improve new techniques.