Péter Lakatos
Peter is a Master SFG Instructor with Pavel Tsatsouline and creator and Chief Instructor of Ground Force Method. He is also a Krav Maga Expert 3 Level Instructor and International Team Instructor with Eyal Yanilov, Krav Maga Global. Peter is also a Black Belt Brazilian Jiu Jitsu practitioner with Carlson Gracie Jr and Buteyko teacher. He works with elite athletes, special units around the World and consults with Olympic Federations.
Eszter Cserhalmi 
Eszter is a StrongFirst Kettlebell Instructor, Functional Movement System level 2 specialist and Yoga Alliance certified Advanced level Hatha Yoga instructor. Teaching group Kettlebell classes for recreational athletes. Also a Buteyko practitioner since 2016. Practicing yoga and pranayama along with Buteyko exercises she is thrilled to see that Oxygen Advantage® has organized a wide variety of breathing exercises into a well-established method to improve sports performance and health, within the same method. Eszter is delighted to teach this system to a larger audience in Hungary.
StrongFirst Kettlebell instruktor, Funkcionális Mozgásminta szakértő és haladó Hatha jóga oktató vagyok. Csoportos Kettlebell edzéseket tartok hobbi-sportolók számára. És 2016 óta gyakorlom a Buteyko légzés-technikákat. A jóga-légzések és a Buteyko gyakorlatok rendszeres gyakorlása után rendkívül izgalmasnak találtam, hogy az Oxygen Advantage a léglő-gyakorlatokat egy olyan jól megalapozott rendszerbe foglalta, amellyel egyszerre javítható a sport-teljesítmény és az általános egészség is. Örömmel tanítom ezt a rendszert a szélesebb közönségnek is, Magyarországon.
Tibor Farkas
Nordic Walking instruktor, életmódterapeuta, alternatív mozgásterapeuta, akupresszőr, és természetgyógyász vagyok. Nordic Walking csoportokat oktatok, illetve edzek, magánpraxisomban pedig életmódterapeutaként tevékenykedem. A sportoktatói, és a gyógyító tevékenységemben is igyekszem szilárd alapokat teremteni a későbbi munkának. A tapasztalataim egyértelműen azt mutatják, hogy amíg a legfontosabb életfunkciónkat, a légzésünket nem harmonizáljuk, nem optimalizáljuk, nem alakítunki ki jó funkcionális légzésmintákat, addig a többi elvégzett munkánk is veszít hatékonyságából, esetenként hasztalan. Az Oxygen Advantage-ben találtam meg azt a rendszert, amely a légzéssel kapcsolatban ma elérhető, tudományos alapokon nyugvó tudást egy jól érthető-, és tanítható rendszerben teszi elérhetővé, szilárd alapot teremtve ezzel az életmódterápiás-, illetve sporttevékenységeknek.
Szeretettel várom az ezt a csodálatos rendszert megtanulni vágyó csoportokat, egyesületeket, és azokat a cégeket, akik több figyelmet kívánnak szentelni dolgozóik stresszcsökkentésére, és egészségi állapotára!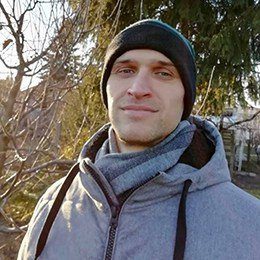 Tóth Kálmán – Hungary
Tíz éve testnevelő tanárként dolgozom. Dolgoztam már Szlovákiában és Magyarországon is. Gyermekkorom óta hobbi – sportolok (labdarúgás, röplabda). Többek között hátgerinc- és légúti problémákkal küszködök. Az emberek együtt élnek a "nehézlégzéssel", de sokszor nem is tudnak róla, pedig a test akár már a gyermekkorban is jelez. Fel kellene ismernünk a jeleket és helyesen reagálni rájuk. Ajánlom a segítségemet mindenkinek, nem csak sportolóknak.
I have been a physical education teacher for ten years and teach in both Slovakia and Hungary. Sport has been my hobby from childhood. Unfortunately, I've often had problems with my back and nose. People are breathing "hard", but they often don't know about it. Our body always gives us signals, even during childhood. We should understand the signals and respond accordingly. This training is recommended for everyone, not just for athletes.
Lacee Kovacs – Hungary
My name is Lacee Kovacs. I started my sports career with Judo when I was 7. After 14 years in that sport I switched to CrossFit in 2008. I made the CrossFit Games qualification in 2013 and won the CrossFit Games European Regionals. My competitive career ended in 2016 when I began to focus 100% on coaching. I currently coach regional and Olympic Games level athletes as part of my team- Kovacs Training System. The Oxygen Advantage® has been one of the best choices I have made in terms of certifications. I introduced it to all aspects of my coaching as soon as I completed the course training.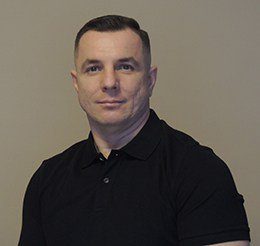 Orehovszki Zoltán – Hungary
Orehovszki Zoltán karate szakedző és erőnléti edző vagyok. A küzdősportokban és az erőnléti edzésben is kiemelt szerepe van a légzésnek. A megfelelő légzés fenntartása azonban nem csak a sportban fontos számomra, hanem a mindennapi életben is. Az edzőnek nem csak az edzésen vagy az edzésre kell mintát mutatnia, hanem a civil életben is alkalmazható, a mindennapi életben használható mintákat kell átadni. Ez a harcművészetben a gondolkodásmód, a magatartásforma, az önvédelem, az erőnléti edzésben a megfelelő mozgásminták, a funkcionalitás. Ezekhez jön a légzés, melyet az Oxygen Advantage rendszere biztosít, mert ez nem csak az edzésen történő teljesítményről, annak növeléséről szól, hanem az egészségről is, amely a hosszú boldog élet egyik legfontosabb eleme.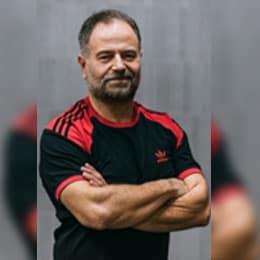 Papp Áron – Hungary
Papp Áron vagyok, a rekreációs sport területén dolgozom SFG II. Kettlebell Instruktorként. Abban tudok segíteni, hogy megismerd az Oxigén Advantage rendszerét egy egészségesebb élet és/vagy jobb sport teljesítmény érdekében. Várlak szeretettel Budapesten, csepeli csoportos illetve egyéni foglalkozásaimon.