Oxygen Advantage - Slovakia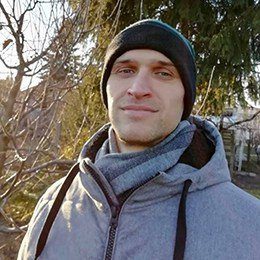 Tóth Kálmán – Slovakia
Tíz éve testnevelő tanárként dolgozom. Dolgoztam már Szlovákiában és Magyarországon is. Gyermekkorom óta hobbi – sportolok (labdarúgás, röplabda). Többek között hátgerinc- és légúti problémákkal küszködök. Az emberek együtt élnek a "nehézlégzéssel", de sokszor nem is tudnak róla, pedig a test akár már a gyermekkorban is jelez. Fel kellene ismernünk a jeleket és helyesen reagálni rájuk. Ajánlom a segítségemet mindenkinek, nem csak sportolóknak.
Desiaty rok pracujem ako telocvikár. Učil som aj na Slovensku, aj v Maďarsku. Od mľadosti rád športujem (futbal, volejbal). Mnohokrát som mal problémy s chrbticou a s dýchaním. Bohužial, ľudia často žijú spolu s "ťažkým dýchaním" bez toho, aby o tom vedeli.  Naše teľo vždy dáva najavo, keď v našom organizme niečo ni je v poriadku. Mali by sme rozpoznať tie signály a reagovať na nich spávne. Rád poskytnem odbornú pomôc nie len pre športovcov, ale svoje skúsenosti s každým kto má záujem rád podelím.
I have been a physical education teacher for ten years and teach in both Slovakia and Hungary. Sport has been my hobby from childhood. Unfortunately, I've often had problems with my back and nose. People are breathing "hard", but they often don't know about it. Our body always gives us signals, even during childhood. We should understand the signals and respond accordingly. This training is recommended for everyone, not just for athletes.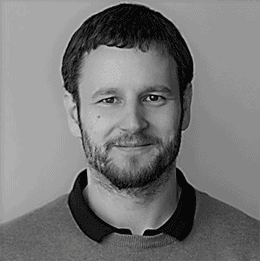 Daniel Danis – Slovakia
Ever since I was little my life revolved around sports and somehow it turned out to be a life-long relationship. Throughout the years and despite all the training, I still felt I could do better without having to fight my way through the first ten minutes of any sporting activity and the sometimes unbearable breathlessness it always brought with it. Perhaps that breathlessness was also one of the reasons I developed allergies and began taking medication. I started getting sick more often with respiratory problems.
Then one day I came across the Oxyen Advantage book and began trying some of the simple exercises out by myself. To my astonishment I found it all worked as described. Never have I experienced faster improvements in my sports performance which were so obvious to see and feel. Despite long hours of practicing new and advanced technique drills, the simple act of addressing my breathing patterns took me to the next level.
My allergies got so much better, and I now do without daily doses of pills and survive all the high allergy seasons without problems.
Experiencing all of this just after doing the exercises from the book then compelled me to take part in Oxygen Avantage® Instructor Training and becoming a certified Instructor. My wish is to pass on this simple yet so important information to others for their benefits in sports and health.
Od mladosti sa môj život točil okolo športu a tak to ostalo aj dodnes. Napriek všetkému absolvovanému tréningu som stále cítil, že to môže byť ešte lepšie a bez nutnosti zápasiť prvých desať minút, s mnohokrát neprekonateľnou dýchavičnosťou, ktorú mi vždy spôsobovala. Možno aj kvôli tomu sa u mňa časom objavila alergia, na ktorú som začal brať lieky a kvôli ktorej som býval často chorý s opakujucimi sa ťažkosťami horných dýchacích ciest.
Jedného dňa som objavil knihu Oxygen Advantage a jednoduché cvičenia, ktoré som hneď na sebe vyskúšal. K vlastnému údivu som zistil, že všetko funguje tak, ako je to v knihe popisané. Nikdy v živote som nezažil rýchlejší posun vo výkonnosti pri športe, ktorý bol taký badateľný a jasný. Bol väčší, ako ktorýkoľvek posun dovtedy, napriek dlhým hodinám nacivčovania nových alebo lepších techník.
Navyše moja alergia sa zlepšila tak, že teraz už neberiem žiadne lieky a dokážem bez problémov prežiť aj všetky alergické obdobia.
Zažiť toto všetko iba po vyskúšaní cvičení z knihy ma prinútilo prihlásiť sa do Oxygen Advantage Instructor Program a stať sa certifikovaným inštruktorom, aby som túto jednoduchú, no tak dôležitú informáciu mohol posúvať ďalej ostatným, ktorí si chcú zlepšiť svoj športový výkon alebo zdravie.
Jean-Francois Lopez – Bratislava, Slovakia
Jean-François is a StrongFirst instructor, level 2 Flexible steel instructor and a level 2 Functional movement system specialist (FMS).
He is French and based in Bratislava, Slovakia.
He teaches strength and flexibility to real-life individuals, who have a job and a family. Some just need to be in good physical condition and some have ambitious goals for their sport practice. With its two branches, the Oxygen advantage® approach is perfectly suited for all of them.
Depending of the needs, Jean-François can work with a student to improve functional breathing pattern, resulting to a better quality of life. He can also work with amateur athletes who want to further improve their performance with advanced breathing techniques.
Jean-François teaches in live sessions (in France and Slovakia) and online.
He teaches in English, French, Czech, Slovak and Spanish.
———————————————————————
Jean-François je inštruktor StrongFirst, inštruktor Flexible steel L2 a špecialista Functional movement system L2 (FMS).
Je Francúz a žije v Bratislave.
Učí silu a flexibilitu skutočným ľuďom, ktorí majú prácu a rodinu. Niektorí len musia byť v dobrom fyzickom stave a niektorí majú ambiciózne ciele pre svoju športovú prax. Svojimi dvoma vetvami je metóda Oxygen advantage® dokonale vhodná pre všetky z nich.
V závislosti od potrieb môže Jean-François pracovať so študentom na zlepšenie funkčného dýchania, čo vedie k lepšej kvalite života. Môže pracovať aj s amatérskymi športovcami, ktorí chcú ďalej zdokonaľovať svoje výkony pomocou pokročilých dýchacích techník.
Jean-François učí naživo (vo Francúzsku a na Slovensku) a on-line.
Môže vyučovať v angličtine, francúzštine, češtine, slovenčine a španielčine.