Dean Gladstone - Introduction to your Master Instructor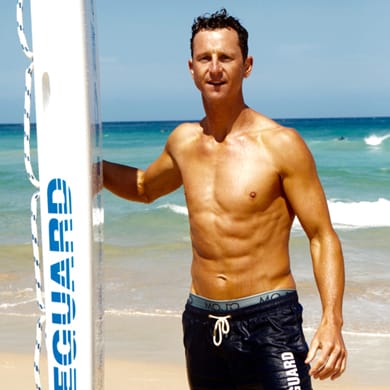 Dean is a former national gold medalist in swimming and surf lifesaving.
He is a qualified and practicing Oxygen Advantage® Instructor, Yoga Teacher, Personal Trainer and Holistic Health Coach, a Wim Hof method instructor and a Bondi Lifeguard.
Dean has 20 years' experience coaching both children and adults ensuring a unique and individual approach to improving the health and performance of all his students and clients.
For the past 4 years, Dean has been facilitating Power of the Breath workshops and courses. Thousands of students have gained a full understanding of the health benefits associated with Breathwork and are healing themselves from a range of challenges including Anxiety, Respiratory conditions, Sleep disorders, Snoring and Fatigue.
He has focused primarily on the study of many breathing techniques including Oxygen Advantage®, XPT, Traditional pranayama, Tuumo, Holotropic and the power of CO2 tolerance for performance. This specialization in all things breath work has resulted in vast improvements for the elite athletes who see Dean for performance training.
Dean has always had an interest in the breath. As an asthmatic child, he managed it through his swim training at first and incorporated nutrition, breathing and movement, particularly yoga.
Dean's career as a Lifeguard, literally rescuing people and bringing them back to life with the Power of the Breath means he has a unique and special skill set and understands the functionality of hypoxic training and witnessed people in stress and devastating affect which inspires to teach Oxygen Advantage®.