Leonardo Pelagotti - Introduction to your Master Instructor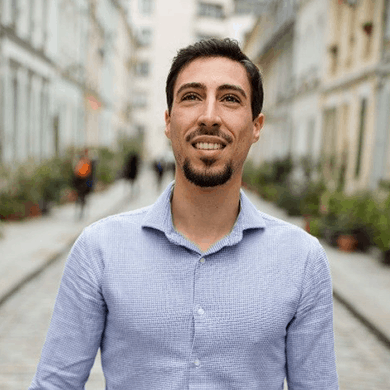 Gymnast at national level for 15 years, black belt in Kung-fu Shaolin, Animal Flow Coach, I have been interested in the development of mind and body training, meditation and breathing techniques since very young age. Then I started Yoga and after several years that lead me to becoming an Instructor of the Wim Hof Method in 2017. Since I have trained thousands of people to overcome their fears and mental limitations and improve their performances thanks to the power of the mind, the breathing and the cold. I have a complete and holistic approach to optimize health and performance.
My scientific background allows me to understand and explain the physiological and biological processes of Breathing. Being the ambassador of the Wim Hof Method in France and Italy, I have developed a good pedagogical approach. I will use this also for my role as Master Instructor for Oxygen Advantage in France and Italy.
I am the Founder of INSPIRE POTENTIAL and I travel France, Italy and Europe to give courses, retreats and workshops on Breathwork, Wim Hof Method, Oxygen Advantage, movement culture and Yoga.
Overcoming mental limitations, expanding our inner potential and increasing our self-consciousness to boost performance are the areas where I focus. To be healthy and focused for bringing sport performance to another level.
I am based in Paris but I travel to teach in all France and Italy. I teach in French, English and Italian accordingly.
Alessandro Romagnoli - Introduction to your Master Instructor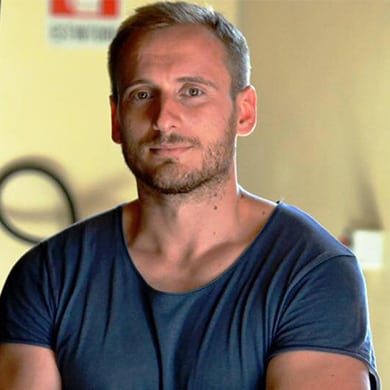 Martial artist since my early childhood: Kick Boxing (10 years), Judo (7 years), Grappling and Brazilian Jiu-jitsu (8 years), Sports in general constituted one of the strongest pillars of my life. It will be thanks to my journey through various continents (Africa, Europe, and Middle-east) and living among various cultures for more than twenty years that I've decided to invest all my efforts in Psychology and Neuroscience and turned them into my profession.
I work as Psychologist Specialized in Cognitive Neuroscience with two post-graduate diplomas:
– one in Clinical Neuropsychology
– one in Psychosomatic Medicine.
– And I am actually specializing in Neuropsychological Cognitive Psychotherapy.
My scientific background alongside my clinical and research experience provided me with a well-founded expertise in Psychophysiology, Thought Processes, Breathing Techniques and Mindfulness. Thanks to my Clinical and Sport experience, I have a 360-degree approach to a vast typology of people from patients with strong psychiatric conditions to high level/ professional athletes (MMA fighters, Wrestlers, Marathoners, K1, Rugby, Olympic Fencers, Special Forces).
Moreover, I'm certified as a:
– Oxygen Advantage Master
– First generation YogaForBJJ Instructor;
– Wim Hof Instructor Trainee (attending the certification course)
Most of my sport/counselling sessions, workshops or Masterclass combine all my knowledge together in a very flexible way. Before being able to work on performance (beliefs system, resilience, flow effect, negative/positive self-talk) or fast recovery (breathing exercise, cold exposure), my work tends to usually target my clients' or patients' general wellbeing as a starting baseline.
I'm located in Milan but I also teach in France (Perpignan), Switzerland and abroad (online/offline)
My conferences, workshops or coaching sessions are taught in French, English or Italian.