Certify as an Oxygen Advantage® Functional Breathing Instructor
Add a new dimension to your practice
with functional breathing training
Oxygen Advantage® Functional Breathing Instructor Training
Invincible Breathing™
WHY OXYGEN ADVANTAGE®?
Functional breathing is one of the most important pillars of health. In fact, the breath is the first and most basic autonomic function, influencing mind, body, and personal potential.
As a teacher or health professional, whether your specialism is yoga, Pilates, physical therapy, mental health, sports and wellness, public speaking or presentation coaching, the Oxygen Advantage® Level 1 Instructor Training can provide you with the tools to:
Optimize performance
Promote better sleep and a better quality of life
Boost energy and focus and reduce anxiety
Manage symptoms of many common health complaints
The course explores functional breathing from a scientific, practical, accessible standpoint, leaving you free to inspire your students, clients or patients, whatever their needs.
Inspire: to breathe/to impart a truth or idea to someone
WHAT'S INVOLVED?
The training consists of content and videos, designed and presented by breathing expert, Patrick McKeown. No previous knowledge or experience in breathwork is necessary. It's easy to complete the course from the comfort of your own home, achieving certification within just ten weeks.
CERTIFICATION IN JUST WEEKS
Comprehensive instruction is provided in a straightforward, easy-to-follow format. Simply learn in your own time, and take advantage of the training manual and step-by-step videos with Patrick to deepen your knowledge. All of Patrick's training material is updated regularly to ensure that it encompasses the latest research.
How can I use the training?
Functional breathing training has been
proven to help with:
Overall health
Exercise performance and stamina
Yoga breathing
Lower back pain, posture and core muscle strength
PTSD, anxiety, depression and panic disorder
High stress and mental agitation
Energy, focus and concentration
Insomnia and snoring
Fatigue and mood
Rhinitis (stuffy nose and hay fever)
Asthma and exercise-induced bronchoconstriction
Diabetes and epilepsy control
Depression and anxiety in people with comorbid conditions like bipolar disorder, that prevent the use of anti-depressant medication
Become an Oxygen Advantage® Functional Breathing Instructor
Investment: USD395.00
For a one-off investment of $395.00, you will receive around 100 hours' worth of study material comprising:
Pre-recorded online video tutorials by Patrick McKeown covering the theory and practice of Functional Breathing within the Oxygen Advantage® method
A comprehensive training manual written by Patrick McKeown
Marketing images and designs to use on your own website and publicity material
The chance to join our global network of instructors (35 countries and counting)
WHAT OUR STUDENTS SAY
CHIP MILLER
TENNIS AND PICKLEBALL ENTHUSIAST
"Just a message to Patrick to thank him for all his work he has done. I am a 66 year old male. I have been with the program for three months and it has drastically changed my life. I purchased the book and watched every YouTube video. I have to admit I did not think I was going to make it. I became almost obsessed with my breath. I also was very claustrophobic with taping my mouth. But I stuck with it. I started off with a Bolt score of about 15 and now I am at about 40. I purchased the mask and belt and I really felt that turned the corner for me. I play tennis and pickleball and am so happy with my stamina. Also I am much more calm on the court and when I am not I can slow everything down with my breath. So in closing just a thank you for all your hard earned work. Please feel free to use any of this to get it out to more people. Thanks again. Keep up the good work!"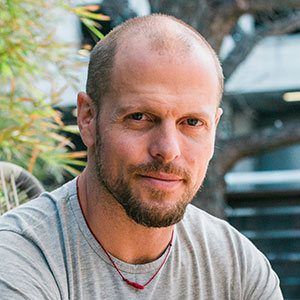 Tim Ferriss in interview with David Allen.
"The Oxygen Advantage. I had no idea how critical it is to do nasal breathing. It is amazing stuff."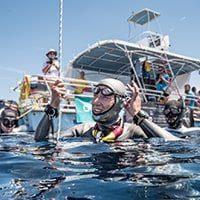 Andrew Kacsor
Three times medalist at freediving world championships, multiple national champion and record holder in freediving, diving 120m deep on a single breath of air
"As an elite freediver I have always been aware of the benefits of correct breathing. This book was inspiring me to spread the message to family, friends and colleagues. Especially the fact that breathing less, not breathing more, will provide better oxygenation is a revelation for most of them. Many of them were able to reduce their stress levels and even anxiety through correct breathing."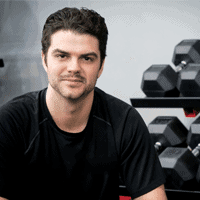 Andrew Kacsor
Head Strength & Conditioning Coach for the KRS Vanke Rays
"The Oxygen Advantage has helped my Olympians become more aware of their breathing. We practice nasal breathing during foam rolling, warm ups, cool downs and during certain prescribed exercise. I would highly recommend Oxygen Advantage to any coach looking to get any additional benefit for their athletes."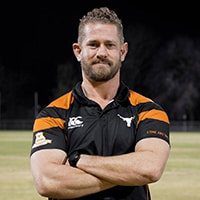 Connally McKay
Head Rugby Coach, Texas
I am a 20 year rugby player here in the US, and I am the head coach for a major university in Texas. I am 39 years old, and I cannot think of a single thing in my entire life as an athlete that has benefitted and increased my fitness as much as this book has for me. I have since suggested it to two teammates, and they are having similar results. I am going to be honest, this should be required reading for every aspiring or current athlete, and every organized sports team should require all their athletes to read it.
My BOLT score started out at around 10, and after a few months of doing the exercises I am at 40. My sleep has improved, and although I still struggle to breathe through my nose during sleep, the Breath Light to Breathe Right exercises help me to do so. I use Breath Right strips and occasionally tape my mouth shut, and the difference I feel when I wake up is amazing.
The most profound benefit of Patrick's research and book, though, are the crazy increases in my cardiovascular fitness that I have witnessed, even at 39 years old! I am still an active player on a high level rugby club, and I literally have hardly tired during a rugby match this season. Yes, rugby is still a very physically demanding sport, but I am not nearly as out of breath or tired as I used to be. The only change I have implemented are the exercises highlighted in the book, and making sure to breathe through my nose while I recover. I am not to the point where I can breathe through my nose during high intensity exercise yet, but the increase in my BOLT score and the breathing through my nose while recovering has made a huge difference. My only regret is that I did not find this book 10-15 years ago!

JOEY WILLIAMS
PATROL LIEUTENANT, SWAT COMMANDER RESPONSIBLE FOR TRAINING, BERKELEY, CA, USA – 2018 ONLINE OXYGEN ADVANTAGE® INSTRUCTOR TRAINING PARTICIPANT.
"I have taken the Oxygen Advantage Instructor course and can't say enough good things about it! I have been taping my mouth for my strength training sessions as well as my Tactical training. I have been playing with the knowledge Patrick McKeown has so willingly shared and began experimenting with my Team. The conditioning results have been exceptional but I expected that based on what I learned in the course.
Using OA for the reduction of stress in SWAT and other High Stress Law Enforcement activities is what I am most interested in now and I have a lot to work with thanks again to Patrick McKeown. For those out there who are considering taking the course do yourself a favor get off the fence and do it. Money well invested in your health!"

Julien Billaut
working for Australian Canoeing and the New South Wales Institute of Sport as a Canoe Slalom High Performance Coach towards Tokyo 2020.
"Mastering one of the most powerful mechanism in our body can have a tremendous impact on both well being and performance. Because we breath 24/24, breath training is potentially endless. I have been looking for a technique that could effortlessly trigger diaphragmatic breathing to improve the mind/ body connection. Thanks to the Oxygen Advantage, I have discovered that nose breathing and breath holds could also enhance the fitness level of my athletes through simulation of altitude training. Moving towards the 2020 Olympic Games in Tokyo, we have now integrated the Oxygen advantage breathing techniques into our daily training and recovery."
Ben Greenfield
Author of the New York Times bestseller book, Beyond Training
"The Oxygen Advantage is one of the best books that I have read this entire year…one of my favorite books in the world actually"
Danny Dreyer
Founder of ChiRunning and ChiWalking
"Patrick's book, The Oxygen Advantage® is a godsend for anyone wishing to improve their performance in a way that doesn't involve hours of strenuous workouts, drills, and endless miles of running. I've been doing nose breathing for the past ten years and it has totally revolutionized my running and seriously dropped my effort levels… at every speed! It's simple to incorporate into your training and your daily life. and the results are astounding. I now recommend it in all of my running classes and training programs. Every runner or athlete should have this book. If you're not breathing right, you're working too hard."
Andy Fisher
Founder of the 'Hero Forge' project and author of a book by the same name
"Patrick McKeown is a researcher and coach at the cutting edge of optimal breathing strategies. He works with world class athletes as well as everyday people, using simple exercises to help them to correct dysfunctional breathing patterns which can result in life-changing health and fitness benefits"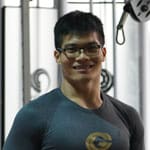 Jen Li Sheng
Genesis Gym Singapore senior instructor and 4 times Singapore Strongest Man. Sydney 2017 Oxygen Advantage Instructor Training Participant.
"This is one of the best courses I have attended, and offered so much more beyond the book in terms of information and practical application. Patrick breaks down the physiology of breathing, and how it affects performance, health, and physical well being."
Dr. Joseph Mercola
founder of Mercola.com
"Many know that I am a major fan of using simple, inexpensive lifestyle changes to avoid expensive and dangerous medications and surgery. The Oxygen Advantage®, which is an extension of Patrick McKeown's work as a Buteyko coach, is one strategy that I believe should be included in your health habit arsenal. There simply are no downsides that I can identify and there are massive upsides. I use it personally, and would strongly encourage you to apply it to your life so you can reap the rewards."
Patrick Holford
founder of the Optimum Nutrition Bible
Oxygen is the forgotten nutrient and you can have too much and too little. Many more health problems than most realise result because of it. This book provides a vital missing piece in the health equation.
Tamara Gillest
Yoga Therapist and Teacher
"The Yoga Sutras don't actually suggest big breaths and this is a very misunderstood concept in yoga. The Sutras talk about breath retention and slowing the breath down. When the breath moves too much, the mind also moves too much. Try slowing your breath down and breathing less to test out the effects on overall calmness. You will experience a deeper state of meditation if you can reduce your breath. Next time your teacher suggests a big breath, think deep instead of big. Try to breathe down into your belly, allowing your diaphragm to expand towards your navel. Enjoy quiet relaxation as your exhale. Smile at your instructor, as you know the difference between big and deep."
Nick Littlehales
Elite Sports Sleep Coach & Author of Sleep
In his excellent book The Oxygen Advantage, something of a bible on nose-breathing, Patrick McKeown writes, 'Breathing through the mouth has been proven to significantly increase the number of occurrences of snoring and obstructive sleep apnea…As any child is aware, the nose is made for breathing, the mouth for eating.'
Rachel Neylan
Australian Professional Cyclist
For any athlete, oxygen is king. Despite this the role of breathing is seldom considered. The Oxygen Advantage® is about breathing to improve oxygen uptake, along with specific breath holding techniques to simulate high altitude training. Having a higher aerobic and anaerobic capacity enables us to do more with less, to exercise faster and further with each breath.
Maria Moran
European kettlebell champion 2016
Hi Patrick, I am enjoying reading The Oxygen Advantage immensely. I have implemented nasal breathing as much as possible, and am telling my chest and abdomen to relax. I'm much more conscious of my breathing at work, when walking and throughout the day. I can easily run 5/10k now, and cycle, while only nasal breathing. This has been a revelation. I also try to only nasal breathe while I train. I recently travelled to Poland to represent Ireland in the European Kettlebell Championships and won gold in my category with a 41 rep PB. I was unusually calm in the week running up to the lift. The day before when most of the team seemed high on jitters and anxiety, I felt calm and ready. Normally I am a bag of nerves before any competition or test, never mind something this big. I think a big part of the reason my mind felt so calm was from using what I have learned from reading (most of) both your books. I'd like to say thank you and I know I'm only at the very tip of the iceberg with all of this but I'm excited about the potential!
Jade Barber
USA Track and Field Athlete
What Patrick and his team have been able to accomplish with their research and practice is astounding. They have introduced certain types of exercises that call for you to hold your breath while walking, jogging and sometimes running. Like running wasn't hard enough already. Essentially, they've figured out a way to improve your oxygen carrying capacity and deliver more oxygen to your organs and muscles. Another goal is to train the body to reduce lactic acid build up, thereby delaying the onset of fatigue. http://GoIrishRunners.com/
Jay Wisner Auburn Grad
NFL Free Agent
I really enjoyed your book "The Oxygen Advantage®," I wished I would have came across it in my childhood. I play football in the NFL and my bolt score was 13. 3 weeks later I'm at 30 and improving thanks to you. I play wide receiver so I am running a lot and it's gotten so easy. Your book was an eye opener to me and I am in better shape for another opportunity because I'm so much better at the simple act of breathing. It really does add up!
Thanks!
Sarah Lafferty
I wanted to write to thank you for sharing your amazing breathing technique and making it so easy to learn and follow. I have had insomnia and anxiety for years, which I just assumed was 'hard wired'. After making some simple changes – doing the mouth taping, the light breathing exercises and some of the walking / jogging exercises I feel like a completely new person. I sleep solidly through the night. I feel like I can take anything on at work and any stressor that comes up. I am no longer chronically congested and clearing my throat. I even look forward to physical exercise and have really increased my fitness level. When really relaxed my Bolt score is up to 38 from around 14. Now it seems really weird to see others at the gym heaving and grunting manically. The only challenge is trying to convince others – including trainers – that I really am working hard when they can't see me breathing! You have shared something really valuable and special with the world and I am passing this on to everyone I know. Thank you so much.
Amazon Customer
Stumbled upon this book. I've had exercise induced asthma and allergies that I thought I'd have to manage for the rest of my life. Honestly this book has changed my life. Through taping my mouth at night and breathing through my nose while running and cycling, it seems to have eliminated my asthma and allergies have also vastly reduced. I have applied principles this over 3 months and seen benefits almost immediately.
Feel lucky to have found this and happy to spread the word.
Amazon customer
I was amazed and excited to read this book. I have been crosscountry and road running for 50 years and never once did it occur to me that I could run breathing through my nose. I have followed the well laid out programme starting with 'breath light to breath right', followed by breath holding at home and during regular walks. I have increased my running mileage to 9 miles, entirely using nasal breathing. My BOLT score has increased from an initial 28 to 40+. I have just turned 70 and although running is a little more demanding I am enjoying it even more. Just goes to show that this programme can be followed at any age, as long as you are reasonably fit and healthy. I can heartily recommend this book to anyone who wishes to enhance their fitness and general health.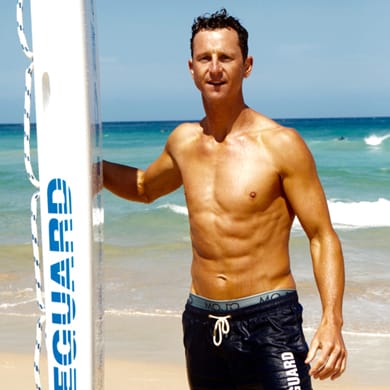 Michael O'Shaughnessy
LinkedIn Regional Wellness Specialist Dublin HQ and EMEA
I found Patrick by chance really. I was looking to bring a speaker in to talk to our staff, a speaker related to one of our wellness tenants. With Breathing being one of our wellness tenants I found Patrick online. I was immediately intrigued as soon as I started to read his material as I felt my own breathing could definitely improve with his methods. Patrick came and spoke to our staff for just over an hour and the presentation and material were both excellent. Both practical and informative I and the staff walked away with methods and information we could use straight away to improve our daily breathing and wellbeing. I have since started to read Patrick's book 'The Oxygen Advantage' and would highly recommend it.
Laura Reynolds
Olympic Athlete, 2012 Summer Olympics
I didn't realise the detrimental effect of breathing through the mouth during rest and the importance of nasal breathing. Breathing too much actually reduces the amount of oxygen delivered throughout the body. This runs counter to the prevailing belief in sport but is based on medical physiology. We learn about the role oxygen plays in the body but not how oxygen is delivered from the red bloods cells and that is the important part to understand. Patrick McKeown's book does just that, including exercises to simulate high altitude training to condition the body to do more with less. Implementing these exercises results in improved health and in turn better sports performance.
Dr. Oz The Good Life
Patrick McKeown, breathing trainer and author of The Oxygen Advantage®, recommends breathing through your nose…It'll feel weird, but within a few weeks, you'll notice you can exercise longer and don't tire as quickly.
Charles Edward G. Florendo
M.D
The materials and concepts Patrick McKeown brings us in 'The Oxygen Advantage®' are consistent with currently accepted western medical physiologic theories and, surprisingly, correlate well with the philosophies of many eastern sciences. Please remember that not everyone breathes in the same way, but only those who breathe in the right way will gain the best benefits from their physical exercise.
Marek Lorenc MD
President of Integrative Medicine Institute Foundation
Patrick McKeown`s Oxygen Advantage® breathing techniques bring simple solutions empowering our daily efforts to build up wellness, health, and fitness in a few weeks program. These are evidence based and cost-effective techniques.
J. Michael Adame DDS
Diplomate, American Board of Dental Sleep Medicine
At the age of 55, one of my joys in life is training for and competing in sprint triathlons. Becoming efficient with available time is crucial for me to be able to compete well, maintain a full time practice and still spend quality time with my wife and children. This year I discovered Oxygen Advantage® and implemented it's breathing techniques while swimming, biking and running. It taught me how to be more effective in my breathing and I soon noticed that during routine workouts I was very familiar with, I was breathing easier and noticeably less fatigued. The benefits of my new breathing became very apparent to me during my last triathlon, which I have competed in three times, when I reduced my 750m swim time by 2 minutes (as compared to my previous best) and subsequently won the Master's Division which is comprised of those over 40. Additionally, I even came in 3rd overall.
This program has been a remarkable tool to improve my training and my everyday well-being.
Allie Wisner Utah '13
Professional National Women's Soccer League Player
As a top level soccer player I have always had to be in top condition in order to compete and outperform my competitors. When it came to endurance I was always one of the most fit players, but I never knew I could become more fit just by learning to breathe correctly. Thanks to Patrick McKeown's Oxygen Advantage and his team, I have seen a transformation not only in my training and performance, but in my overall well being. The results from learning to breathe correctly will only continue to make me a better player!
WHY INVEST IN BREATH TRAINING?
The body can survive for days without water and weeks without food, but without the breath, it will die within minutes. The breath is closely connected with the heart, and its relationship with the nervous system is so direct that different responses are triggered depending on whether you are inhaling or exhaling. As those skilled in ancient contemplative practices have long known, the breath influences every part of the human experience.
Functional breathing often forms the missing link in terms of fitness and quality of life. It's cost-effective and suitable for everyone. Despite this, breath training has nowhere near the same following as many mainstream diet and fitness trends. While most people will adapt other aspects of their lifestyle to promote better wellbeing, fitness or mental health, they often don't think to adjust their breathing.
When focus is drawn to breathing, very few health and fitness professionals are trained to accurately identify dysfunctional breathing patterns and habits, or to give instructions that correct them. With the best of intention, they often lack the tools to help their clients learn practices consistent with physical and mental health. Instead of looking to the root cause of a problem, teaching is often symptom-led. It's time to change this.
As awareness of functional breathing begins to gather pace in sport and in the wider community, this is the perfect time to gain practical, knowledge that will be relevant for you and your students for the rest of your life. Once certified, you will be able to apply your skills anywhere, any time, making a huge, quantifiable and immediate difference to your clients' lives. And you will earn a great living in the process.
A FEW FACTS ABOUT BREATHING...
Every single person breathes, all day, every day. It's fundamental to life. While it might make sense that elite athletes or people in high-pressure jobs could profit from some sort of extra breath training, surely it's nonsense to suggest that breathing itself is the root cause of problems in the wider population?
The truth is, functional breathing training is relevant for everyone because:
Breathing pattern disorders affect 9.5 percent of the adult population. In people with asthma, its 29 percent, and 75 percent of people with anxiety have dysfunctional breathing (Jones et al., 2013/Thomas et al., 2001)
Most of what we know about breathing is wrong. For example we believe that oxygen is good and carbon dioxide is bad. The reality…
CO2 is essential for good health and vital to oxygenation of the cells. Without carbon dioxide, the body would be starved of oxygen, whether or not oxygen was available in the blood (Singh, 2017)
We often urge our students to take a 'deep breath'. But without an understanding of what a deep breath actually is and how to explain it, we may be inadvertently causing more harm than good
One of the most common breathing pattern disorders is something called chronic hyperventilation. Forget the image of someone puffing furiously into a paper bag – this is long-term over-breathing that causes imbalances in the blood chemistry and factors in many pathological conditions – read that again – poor breathing patterns are an underlying factor in a lot of illness
Chronic hyperventilation tends to involve fast, upper chest breathing. This triggers the sympathetic nervous system's 'fight or flight' response leading to chronic stress (and many associated physical and mental health disorders)
Breathing should be through the nostrils, and rarely, if ever, through the mouth. Breathing through the mouth has been likened to trying to eat through your nose!
Slow breathing at six breaths per minute has been found to optimize heart rate variability (HRV), respiratory sinus arrhythmia RSA), baroreflex (blood pressure receptor) reflexes, gas exchange in the lungs, and to activate the calming power of the parasympathetic nervous system via the vagus nerve
Sleep disordered breathing is considered to be a public health epidemic, costing the economy millions of dollars in poor productivity and sick days, and contributing to road accidents and early mortality
Conditions including asthma, diabetes and epilepsy can often be successfully managed by increasing blood CO2 levels. In the case of epilepsy, hyperventilation has been proven to trigger seizures, and in panic disorder, blood CO2 levels are directly related to the panic threshold
Breathing exercises can help with problems as wide-ranging as performance anxiety, sleep, stress, poor digestion, heart health, hypertension and cognition
It is possible to maintain nasal breathing even during intensive exercise such as running. One study found athletes were able to train to 85 percent of VO2 max whilst breathing through the nose (Thomas et al., 2009)
Become a part of our growing international team and provide your clients and students with a comprehensive functional breathing program. We will supply you with everything you need to become an Oxygen Advantage® Functional Breathing Instructor from the comfort of your own home.

SIGN UP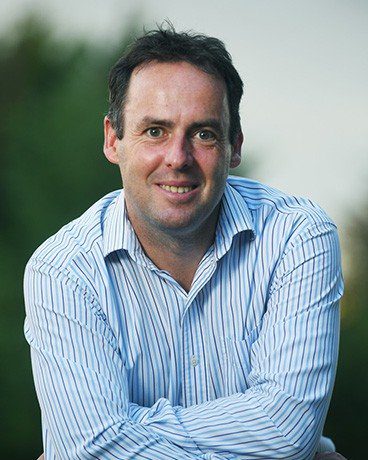 Patrick McKeown BA, MA, is considered to be one of the foremost teachers of functional breathing. He has authored eight books, is published in 14 languages and has taught breathing for mind, body and sports since 2002. He has worked with more than 7,000 clients from children to elderly, from the most unwell to elite athletes. He has channeled a wealth of experience, expertise and passion into the delivery of this simple, easy to follow training, in order to share his approach with others, so that many more people can enjoy better health, performance and quality of life.
"When I was a young child, I suffered from asthma, tightness in my chest and constant wheezing. My nose was always congested, and so I learned to breathe through my mouth. This caused me to snore and sometimes even suffer sleep apnea at night. Things worsened during my teens and early twenties. I remember feeling tired all the time, and I struggled at school and university. No matter how hard I worked, my grades were only ever average. In 1994, I underwent nasal surgery, but there was no follow-up or information about how to restore nasal breathing, and so my breathing problems didn't improve at all.
What I didn't realize at the time was that my dysfunctional breathing was limiting the amount of oxygen that reached my brain on an ongoing basis. This caused me to experience tension, fatigue, stress and constant over-thinking. Eventually, my intake of asthma medication increased to the point that I ended up in hospital. I desperately needed help.
As luck would have it, in 1998 I chanced upon a newspaper article about the work of Dr. Konstantin Buteyko. His breathing method was fairly unknown at the time, but I do remember the newspaper piece contained instructions for an exercise to unblock the nose using a breath holding technique. I tried it, and it worked. In fact, it made such an impression that I made the switch to nasal breathing full time. I also made an effort to breathe more slowly, and to normalize my breathing volume. Within just a few days, I began to notice I had significantly more energy, my head felt clearer, my sleep was more restful, and I didn't need to struggle to breathe. The changes I felt were so marked that I was inspired to find out more about the Buteyko Method, and to focus my new-found energy sharing it with other people. I received accreditation from Dr. Buteyko in 2002 and ever since then have worked with the breath, devising my own methods and applications in the Oxygen Advantage®.
Now in my mid forties, my health, focus and quality of life are unrecognizably better than they were in my teens. I've turned my entire life around simply by learning functional breathing techniques, and that's why I am so passionate about teaching others to do the same."
ABOUT PATRICK
Based in Galway, Ireland, Patrick was educated at Trinity College Dublin and completed his clinical training in Russia in 2002. He is breathing adviser to Laird Hamilton's XPT, Fellow of The Royal Society of Biology and published by international medical journals and leading book publishers. A TEDx …. Patrick's work has… …touched the lives of thousands worldwide.
Patrick's latest book, The Oxygen Advantage (published in fourteen languages), combines specially formulated techniques to reduce breathlessness during physical exercise, increase oxygen delivery to the brain, improve sleep and concentration, and retain focus under stress.
Patrick has worked with elite military Special Forces, SWAT, Olympic coaches and athletes, and with 173 trained instructors worldwide, Oxygen Advantage® is recognized as a foremost authority in breathing for exercise performance and sleep.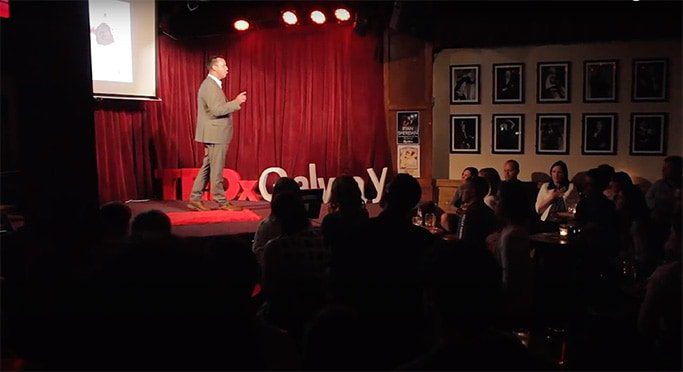 FREQUENTLY ASKED QUESTIONS
What does Functional Breathing Instructor Training provide?
The training comprises detailed instruction in methods of optimizing breathing patterns across three dimensions for improved health and exercise performance. You will study:
The biochemical dimension – how to normalize carbon dioxide levels
The biomechanical dimension – how to achieve better functioning of the diaphragm breathing muscle
Cadence or coherent breathing – how to achieve optimal parasympathetic/sympathetic balance
Will this course certify me to teach my students functional breathing?
Yes. Once you have passed the multiple-choice exam, you will receive a certificate in Functional Breathing from OxygenAdvantage.com. As well as this certification, we will add your photo, profile and contact details to our list of instructors so that prospective clients can find you.
What are the course objectives?
On completion of the program you will:
Be able to identify dysfunctional breathing patterns
Understand dysfunctional breathing and how this impacts sports performance and health
Have a clear knowledge of respiratory physiology
Be able to teach exercises to decongest the nose and help establish nasal breathing
Have the tools to deliver breathing re-education exercises and guidelines to help restore physiologically normal breathing in adults
What is the difference between Functional Breathing Training and Advanced Oxygen Advantage® instructor training?
Functional Breathing Training provides certification in functional breathing during rest and physical exercise. The Advanced Instructor Training provides certification in functional breathing and simulation of altitude training (intermittent hypoxic, hypercapnic training).
How long does it take to certify as a Functional Breathing Instructor?
Certification on average takes around 60 hours of online tutorials and self-study. Most instructors complete and pass their exam within one to three months of registration. There is no set time limit to certify.
What materials are provided?
The Oxygen Advantage® trademarked logo, downloadable PDF of instructor manual, marketing materials and client intake form are available to all instructors.
Is there an exam?
Yes. The exam consists of 70 multiple-choice questions. You can complete this in one sitting or over several sitting.
Do I receive a physical certificate?
Yes, a certificate in Functional Breathing will be provided to you digitally via email for you to print.
Is there follow up support?
Yes, there is continuous follow up support by email. Please email our team at [email protected] if you have any queries after registering for the training.
During the course, how do I reach out if I'm having a problem or want to ask a question?
TAKING THE TRAINING
The Level 1 Certified Oxygen Advantage® Instructor Invincible BreathingTM Training covers two modules:
Functional Breathing
Breathing Mindfulness Method
Patrick will guide you through each topic using simple terminology. Classes are delivered in video format.
In order to earn your Level 1 Instructor Certification, you will need to pass the online exam. The exam entry fee and certification is included in the overall cost of the program, which also features access to the Oxygen Advantage® advanced portal.
There are no prerequisites for entry except an enthusiasm for learning and a strong belief in possibilities! Keep reading to find out exactly what you will learn…
How can I apply the training in my professional life?
If you work in health and wellbeing, as a yoga or Pilates teacher, physiotherapist, fitness coach, medical doctor, occupational therapist, osteopath, speech therapist, psychotherapist, martial arts teacher, hypnotherapist, Alexander Technique teacher, caregiver or in any profession that involves unlocking potential, the Oxygen Advantage® training will give you the tools to understand and apply functional breathing training in ways that are directly relevant. Every teacher knows that sense of satisfaction when the penny drops and a student breaks through difficult barriers. Functional breathing training can help you to achieve this.
Once you've passed the exam, it's up to you how you use the training. You may find that this course is the missing link that takes your fitness business to the next level, or you might find that breathing training becomes the focal point for your work with corporate clients. Once you have the knowledge, you can apply it to your students or clients, your area of interest, and your own life. Read on to find out how Oxygen Advantage® instructors incorporate the training into their work.
HOW ARE EXISTING OA INSTRUCTORS USING THE TRAINING?
There are currently 1000+ instructors worldwide, from a wide variety of disciplines including Pilates, Yoga, Strength & Conditioning, Buteyko breathing, professional athleticism, Wim Hof Method instructors and more.
Some instructors teach the Oxygen Advantage® techniques as a standalone, while others integrate them into their existing training. There's the opportunity to offer breathing classes to help people with asthma, high stress and sleep disorders, or workshops exploring the concepts of light, slow and deep breathing for yoga asana practice. The Oxygen Advantage® is a technique that can be incorporated into most settings in which the instructor wishes to optimize breathing to improve mental health, sleep quality, respiration and exercise performance.