Breathing Workshops and Self-Study Courses
Learn the Oxygen Advantage® at Home
Take an online breathing workshop and discover the power of breathwork for yourself.
Experience tailored courses suited to different health conditions and performance goals.
Learn at your own pace, from anywhere with an Internet connection.
Choose from live online training and video modules.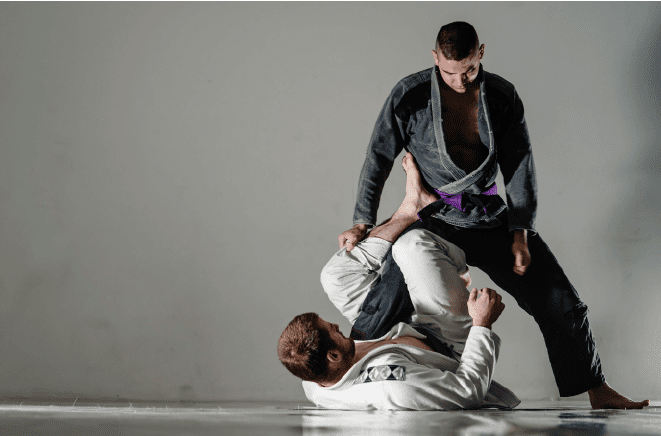 Live Breathing Classes
IN-PERSON ONLINE COACHING WITH ALESSANDRO ROMAGNOLI
2 hours' live tuition | 2 hours of video lessons | All levels
WHO IS IT FOR?
Anyone who wants to improve their breathing. If you often feel tired and unfocused, if your breathlessness is limiting your exercise capacity, or if you want to learn techniques that create performance-enhancing physiological adaptations, this class is for you.
LEARNING:
In a two-hour live online class, you will learn how oxygen is delivered to every cell of your body. You'll discover the theory behind the OA™ method and learn how to assess your breathing. You'll be guided through the exercises from The Oxygen Advantage book by Alessandro. Practice techniques that improve breathing efficiency, minimize breathlessness during physical exercise, and simulate training at high altitude.


OXYGEN ADVANTAGE® ONLINE BREATHING COURSE WITH PATRICK MCKEOWN
2 hours of video lessons | 30-minute breathing workshop | All levels
WHO IS IT FOR?
Anyone who wants to improve their breathing. Whether you're a professional competitive athlete or just want to get fit, this course will give you the tools to break through your breathlessness barrier, balance your nervous system and boost speed and endurance.
LEARNING:
When it comes to health and exercise performance, you may already know a thing or two about breathing. But many common breathing techniques actually limit oxygen uptake, slow down recovery and do nothing to relieve breathlessness. In this online course you'll discover all the breathing exercises you need, explained and demonstrated via video lessons by OA™ creator, Patrick McKeown. Re-train your breath at your own pace, for better performance and quality of life.
BREATHE! RECOVER AND REGENERATE
Increase your Grappling-Specific Endurance and Boost Performance with Oxygen Advantage® Breathing for Martial Arts
For martial artists | Results on and off the mat | All levels
WHO IS IT FOR?
Professional and amateur martial arts athletes who want to integrate breathwork into their practice for better endurance, recovery and healing.
LEARNING:
In this course, Peter Lakatos Oxygen Advantage® Master Instructor, KaaTsu instructor and Brazilian Jiu Jitsu black belt, will show you how to apply the OA™ method for better results in your MMA training and combat. Peter applies his extensive experience on the mat and integrates ideas for use off the mat, giving you a relevant, rounded approach to breathing that supports optimal movement, stamina and mental resilience.


Online Course for Anxiety
Breathing for Anxiety and Panic Disorder
40 video lessons
|
Patrick's book Atomic Focus
|
All levels
WHO IS IT FOR?
For anyone with day-to-day or acute anxiety or panic disorder. Anxiety is a common condition, but it's also sometimes hard to recognize. If your mind is always busy… if you often plan for negative outcomes… if you frequently feel tense, irritable or out of control… if you struggle to concentrate or sleep… if you experience physical symptoms like headaches, migraines, breathlessness, panic attacks or muscle tension… it's likely you spend a lot of time living in your head. 
LEARNING:
You'll learn how to move away from the fight-or-flight activation that's feeding your stress, and access your ability to focus, relax and re-center, on tap. Discover the science to understand how your breathing impacts your nervous system, sleep and emotions. And get clarity of mind as you release the mental busyness that is keeping you stuck.
Online Sleep Course
Breathing for Snoring, Insomnia and Obstructive Sleep Apnea
30 video lessons | Patrick's book Sleep with Buteyko | All levels
WHO IS IT FOR?
If you snore, live with sleep apnea or insomnia, or just wake up feeling tired most days, this course will help you re-balance your nervous system and reverse the breathing habits that are causing symptoms, poor health and restless nights.
LEARNING:
A good day starts with a good night. It's a cliché, but it's also a fundamental, scientific truth. Without good sleep, your body cannot repair itself, and your brain gets stuck in survival mode. In this course, you will take a deep dive into breathing exercises that access your natural ability to relax. Learn how your everyday breathing contributes to sleep symptoms. And discover how to get the deep, restorative sleep you need for good health, mental focus, wellbeing and happiness.


Gentle Approach to Breathing
Breathing if you're unwell, breathless or more senior
25 video lessons | Patrick's book Close Your Mouth | Beginner level
WHO IS IT FOR?
Our gentlest approach to breathing exercises. This course is for anyone who lives with a chronic condition, is breathless a lot of the time or is more senior. Seniors are more likely to experience certain health problems that require a slow-paced approach. It's also ideal if you're recovering from COVID-19, or any respiratory virus.
LEARNING:
When Patrick McKeown works one-to-one with clients, he always ensures that those with ongoing health issues and breathing difficulties begin very gently. The breath is a powerful tool, and if you push too hard, too soon, you can add stress and exacerbate symptoms. But even gentle exercises can give you great results. You'll learn how to implement the OA™ method for positive change, whatever your starting point.
HARNESS YOUR HORMONES FOR SPORTING SUPERPOWERS AND RADIANT HEALTH
Live online classes | Follow-up coaching and support | All levels
WHO IS IT FOR?
Do you experience symptoms because of your menstrual cycle, perimenopause, or menopause? Or want to get fit but feel like hormonal changes are keeping you stuck? Do you coach women in wellbeing or sports? This training will help you feel better and perform better. And if you're already a breathing instructor, it will give you a deeper understanding of how to tailor a breathing program to female clients.
LEARNING:
Breathing is affected by fluctuations in estrogen and progesterone. This can create symptoms throughout the month and during life changes. It can throw you down in the dumps, ruin your focus and flatten your self-image. Master Instructor, Georgie Lawlor, will teach you to develop awareness of your body's cycles, so you can adjust your training load for best results. Boost energy, sleep, and focus. And get that feel-good factor!

Invincible Breathing for Mental and Physical Performance
Take a deep dive into the Oxygen Advantage breathing exercises with our online video course.
Breathing in martial arts course
Join OA Master Instructor Peter Lakatos to learn OA™ breathing for martial arts.
An online video course featuring breathing exercises for sleep disorders, snoring and sleep apnea.
online course for anxiety
An online video course featuring breathing exercises tailored for anxiety and panic disorder.
gentle approach to breathing
A gentle online course with the best breathing exercises if you're breathless, elderly or unwell.
Take a live online breathing class with OA™️ Master Instructor Alessandro Romagnoli, or join one of our Master Instructors in person at our International events.
Track your cycle and supercharge your hormones with Master Instructor Georgie Lawlor.