The Science, the Stories and the Breathing Exercises
at Your Fingertips

In this Book, you will Learn:
Enhance your physical practice and lower the risk of injury
Learn breathing techniques to self-regulate, gain control over your nervous system, and diminish stress, anxiety, and panic attacks
Increase mindfulness and cultivate a deeper mind-body connection
Learn the connection between physiology and the mind, and how to optimise gas exchange and open the lungs
Reduce breathlessness during yoga, and boost stamina, endurance, and recovery time
Learn the three pillars of sleep, breath, and the mind, and their interconnection
Optimise energy flow and strengthen your connection to self
Dramatically reduce snoring, sleep apnea, and insomnia; decongest the nose; and improve menopause symptoms
Enhance your overall health and wellbeing
In Atomic Focus, Oxygen Advantage author Patrick McKeown redefines Maslow's hierarchy of needs for our digital age. He pinpoints the cause of friction, at work, in performance, in relationships and life. And he teaches straightforward ways to access flow states and reach beyond your current limitations. For employees, leaders, athletes and artists, this book is a practical guide to breaking the patterns of stress and anxiety that lead to burnout — freeing you to navigate life with clarity and ease.
"As many people experience, it's hard to balance everything in our lives and stay focused on what really matters. The author provides helpful insights into how we can better use focus as a tool against stress and to remain more steadfast on the tasks at hand." – happy customer
"To harness the true power of your brain, this book is one of the best. The chapters such as "A Shortfall in Education", "A Secret Ingredient for Success", etc. are very well written, easy to read and full of tactics. Best wishes for the writer." – happy customer


The Breathing Cure (2021)
"The essential guidebook on how best to breathe."— James Nestor, New York Times bestselling author of Breath: The New Science of a Lost Art
The Breathing Cure is a detailed guide to the breath, packed with the latest research and new exercises. It offers clear explanations about the connection between breathing and many chronic illnesses, from sleep apnea and insomnia to sexual dysfunction and high blood pressure. Containing chapters specific to women and children, diabetics, people with epilepsy and more, The Breathing Cure provides a comprehensive resource for better health.
For use at home, by breathing instructors, in professional/amateur sports, by doctors, dentists, physical therapists, Pilates and yoga teachers, strength and conditioning coaches and everyone interested in health and fitness. From everyday wellbeing to sporting excellence.
"This is truly amazing and a gift to us all, clear and precise and a tool for life!" – happy customer
"The methods in the book are backed by decades of scientific research, immediately accessible, take a short time to learn and very easy to incorporate into your daily routine (irrespective of your current fitness levels). Patrick ensures it is easy for us to understand why we are breathing the way we are… This is a game-changer for health, and I hope everyone is able to benefit from the learning in this book." – happy customer
The Oxygen Advantage (2015)
A safe, easy way to achieve better health and fitness, whatever your starting point. For professional athletes, weekend warriors and anyone who struggles to get off the couch.
Discover scientific breathing exercises and techniques to simulate training at high altitude. Reduce breathlessness, enhance your sleep and lessen stress and anxiety.
"Packed full of advice, research, anecdotes and scientific information, this book is easy to read and offers a great deal of helpful techniques to improve your breathing. Like so many other people, I have been taught that a deep breath should be a big breath. Among many other things this book turns that theory on its head. I have only been following the methods and exercises in this book for a few days, but I am already experiencing many benefits including weight loss, feeling calmer and looking healthier. I highly recommend this book which in my opinion is absolutely excellent!" — happy customer

The original Oxygen Advantage bestseller, full of tips and exercises to improve sports performance.
The 2021 Bestseller by Patrick McKeown exploring the connection between breathing and better health.
Get focused with simple breathing exercises to change your mental and physical state.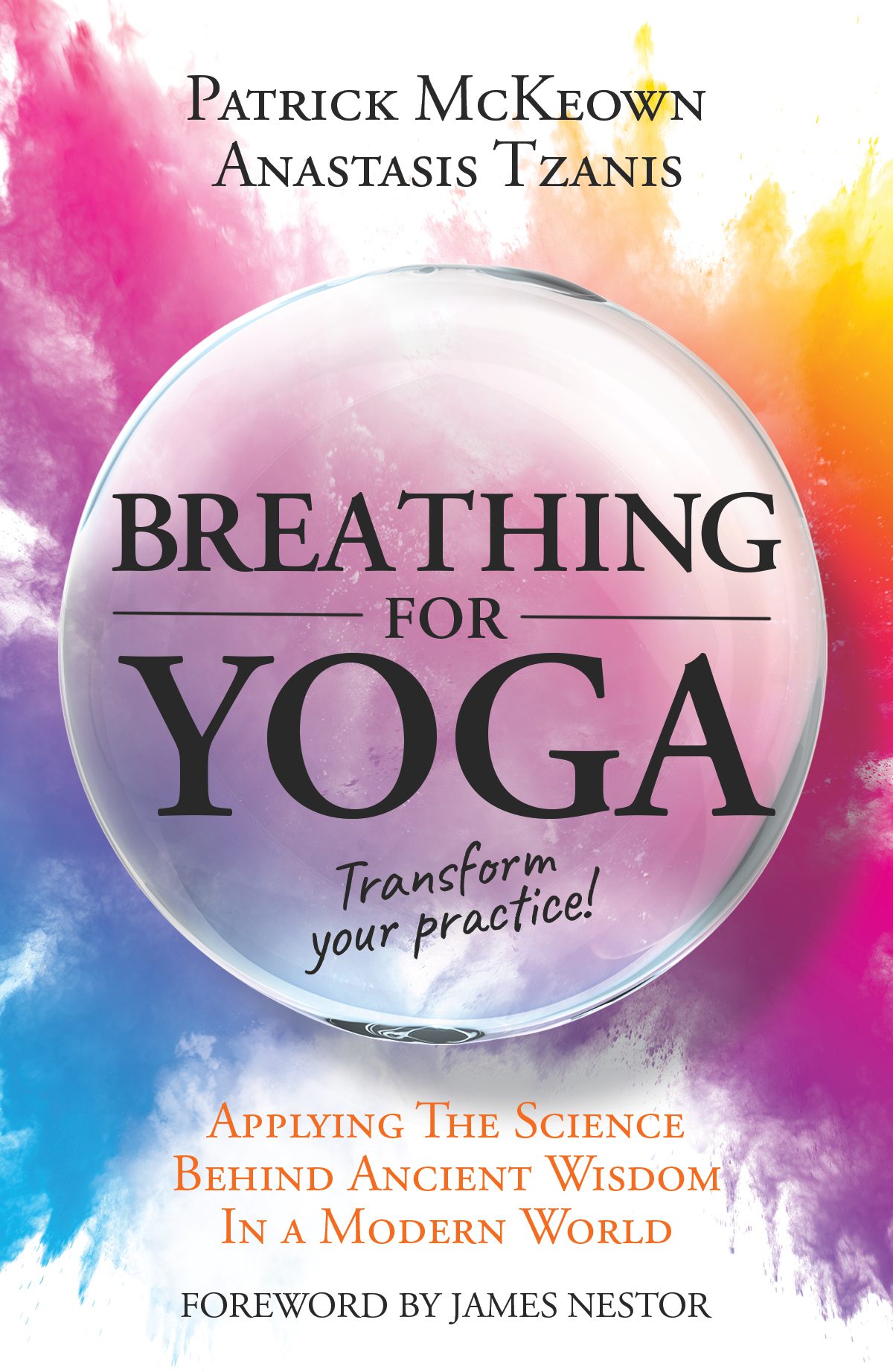 BREATHING FOR YOGA
Price: £ 7.35
PRODUCT INFORMATION
Breathing for Yoga: Applying The Science Behind Ancient Wisdom In A Modern World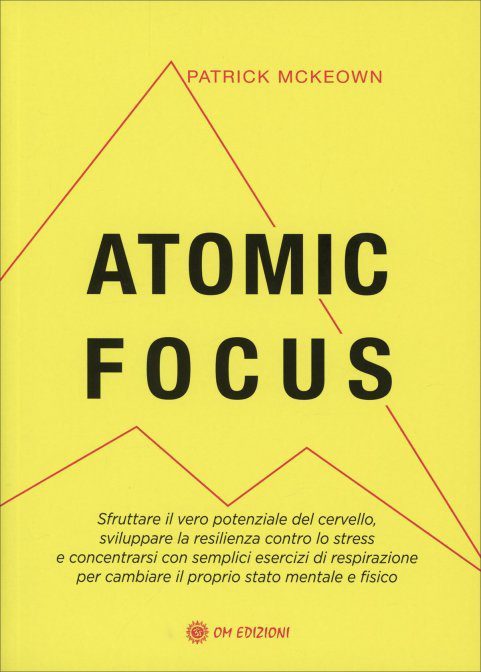 Atomic Focus in Italian
Sfruttare il vero potenziale del cervello, sviluppare la resilienza contro lo stress e concentrarsi con semplici esercizi di respirazione per cambiare il proprio stato mentale e fisico.
Prezzo: 25,65 €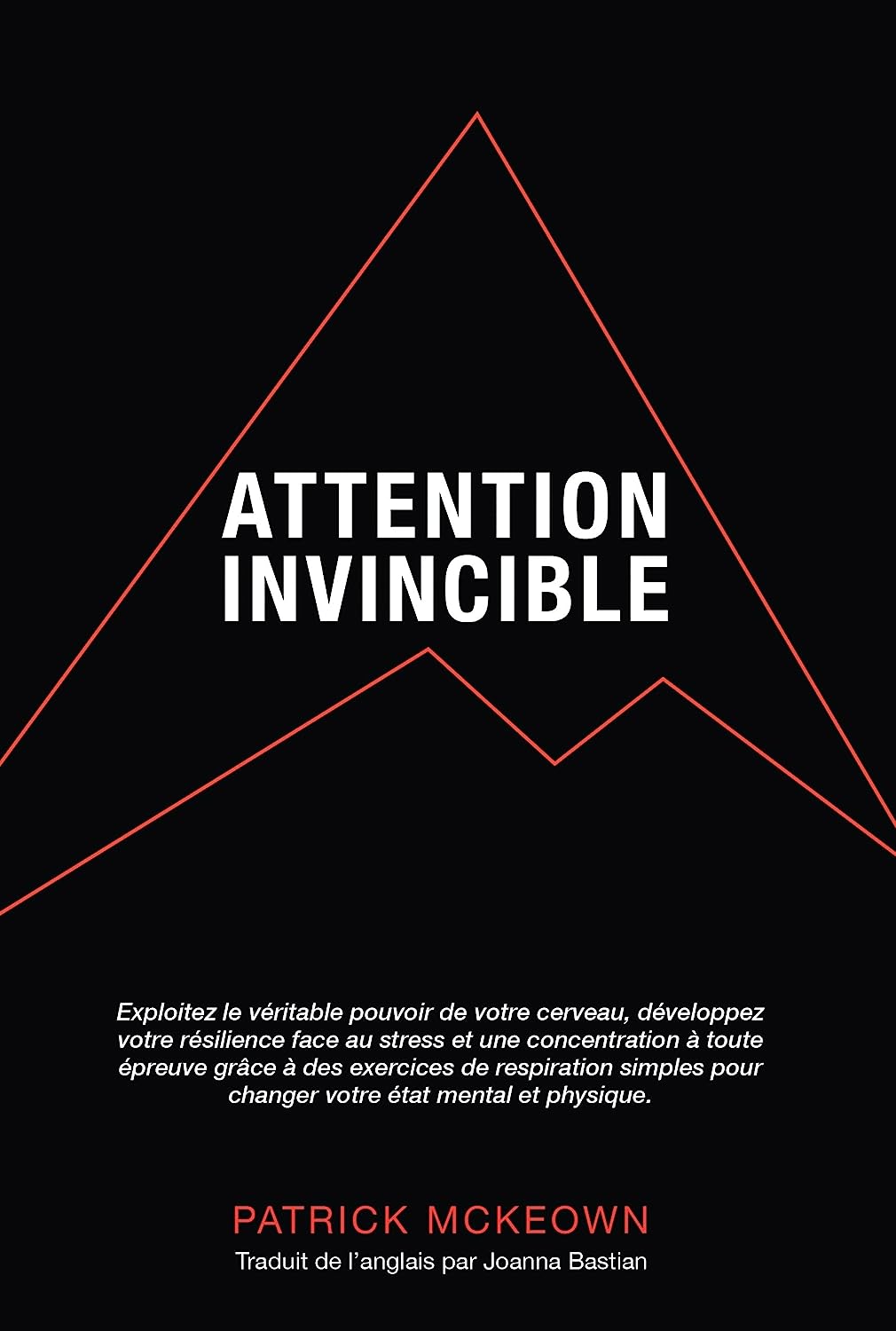 Attention Invincible
Exploitez le véritable pouvoir de votre cerveau et développez votre résilience face au stress grâce à des exercices de respiration pour changer votre état mental et physique.