ATOMIC FOCUS BY PATRICK MCKEOWN
Price: $20. Wholesale discounts apply.
Contact [email protected] for 5 or more copies.
HARNESS THE TRUE POWER OF YOUR BRAIN, DEVELOP
RESILIENCE AGAINST STRESS, AND GET FOCUSED WITH
SIMPLE BREATHING EXERCISES TO CHANGE YOUR MENTAL
AND PHYSICAL STATE.
FOCUS X CONCENTRATION X ATTENTION SPAN = SUCCESS
Change your mental state on command?
Find a place of deep focused flow, any time you need to?
See your options clearly and know, in your gut, which is the right path for you?
Begin to enjoy life on your own terms, with confidence and assurance?
It has never been harder to focus than it is now. We live in a noisy, crowded, stressful world that changes so fast, we're always running to catch up. Traditional education doesn't give us the skills to manage. And if you live largely in your own head, techniques like mindfulness fall short. In extremes, we turn to external solutions like social media, alcohol, and recreational drugs, just to get some space from our own thoughts.
To harness your full potential, in business, sport, performance and relationships, you need a solid physiological foundation. Without it, you will never achieve the mental control, resilience, and energy necessary to succeed. Or, you'll achieve some level of success, only to burn out trying.
Atomic Focus offers a simple, practical, scientific way to bypass the self-sabotage happening in your own brain, to achieve the best concentration and mental clarity of your life.
Discover techniques used by special forces, elite military, corporate CEOs, MMA fighters and other high-performance professionals. And learn to address the key habits that are keeping your nervous system in a stress state and holding you back.
If you're ambitious. If you know there must be more to life. If you're stuck, stressed, or want to build long-term success… Get yourself on track with Atomic Focus.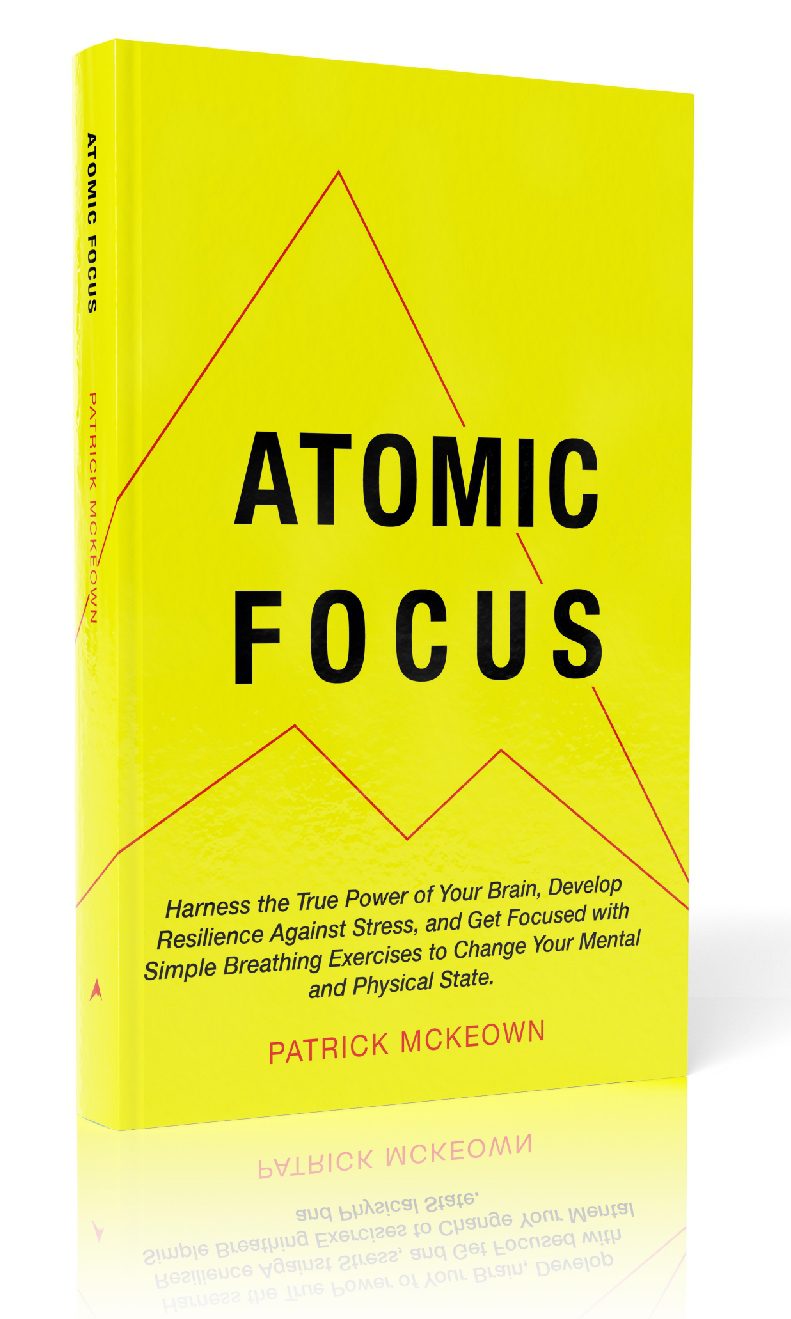 Paperback edition
$20 + worldwide shipping
What People Are Saying About Atomic Focus
KYLE BERNIER
As many people experience, it's hard to balance everything in our lives and stay focused on what really matters. The author provides helpful insights into how we can better use focus as a tool against stress and to remain more steadfast on the tasks at hand.
KIM M
To harness the true power of your brain, this book is one of the best. The chapters such as "A Shortfall in Education", "A Secret Ingredient for Success", etc. are very well written, easy to read and full of tactics. Best wishes for the writer.
AMAZON CUSTOMER
The book should be read by anyone who has a problem focusing. Its packed with a lot of good approaches, to keep focus. The pictures and illustrations are well painted, i like them. What i like too is the fact, that it is so much important, to sleep well. Without a good sleep, you wont be able to focus. Keep that in mind and read that book!