The OA App helps you to learn functional nasal breathing as a foundation for health & performance.
Take control of your breathing with an easily customizable daily breathing plan that combines key breathing exercises, guided meditations, paced breathing, and mindfulness coaching to help you improve your physical and mental health.
Explore the OA™ breathing technique used by Olympic athletes, dentists, emergency first-responders, elite police and military, yoga and meditation experts, parents and multinational business corporations.
Get a personalized daily breathing plan by choosing a challenge and measuring your BOLT score. The daily exercise program is scientifically tailored to your specific health goals.
Patrick McKeown guides you through a variety of meditations and breathwork exercises. Over 100 videos are available in the app library to help you learn the science of breathing and improve your breathing ability.
Follow the breathing pacer and maintain your momentum by adapting the cursor speed. As you exercise, listen to peaceful and relaxing background music.
Build healthy habits by tracking your progress through detailed charts. Our progress tracking feature lets you set goals, monitor your progress regularly, and measure how much effort you've put in over time.
The Buteyko Breathing Method program for kids encourages your child to adopt healthy breathing habits early on.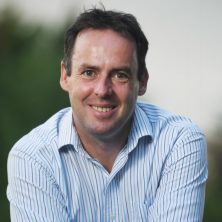 Patrick McKeown is creator, CEO and Director of Education and Training at Oxygen Advantage®, Director of Education and Training at Buteyko Clinic International and President of Buteyko Professionals International. 
He is a leading international expert on breathing and sleep, and author of bestselling books including The Oxygen Advantage. 
His focus — to empower more people every day to breathe better, feel better and achieve their potential.
FREQUENTLY ASKED QUESTIONS
Who are we?
The Oxygen Advantage® is a unique breathwork training program created by Patrick McKeown. It covers the science and applications of optimal breathing for physical and mental health, as well as performance in sports.
How is the OA™ app different from other breathing and meditation apps?
The Oxygen Advantage® breathing app offers a personalized experience and tailored exercises based on individual health requirements. As a virtual breathing instructor, the app guides you through the breathing journey on daily basis, adapting the training to the momentum and providing constant feedback and progress insight.
What type of meditation and breathing exercises does the OA™ app offer?
Exercises are focused on two areas: functional breathing and high-altitude simulation. They include: 
Is the OA™ app appropriate for kids?
Breathing plans are for adults only. Not to be practiced by children under 16 years. However, the app offers the Buteyko Breathing Method program for kids, suitable for ages 5 and older.
Is the OA™ breathing technique safe?
DO follow the safety notice for each exercise and check it is right for you. If you have a serious medical condition, DO speak to your doctor or a certified breathing instructor before you begin. Never practice breath holds involving moderate to strong air hunger if you have:
       

High blood pressure

       

Epilepsy

       

Diabetes

       

Schizophrenia

       

Uncontrolled hyperthyroidism

       

Chest pains or heart problems

       

Sickle-cell anemia

       

Cancer

       

Arterial aneurysm 

       

Kidney disease

       

Panic disorder and/or anxiety

       

Sleep apnea

       

Cardiovascular issues
Is the OA™ breathing app free?
The app is entirely free of charge, and there are no in-app costs.
Is the OA™ app available in other languages?
The app is currently only available in English.
What devices can I use the OA™ app on?
The app can be used on iOS and Android mobile devices. Tablets are currently not supported.
What is the BOLT score?
The BOLT score (Body Oxygen Level Test) is a subjective measure of breathlessness. It gives feedback on functional breathing and exercise tolerance. For the most accurate results, measure your BOLT just after waking.
How to measure BOLT score?
Take a normal, silent breath in through your nose

Allow a normal, silent breath out through your nose

Hold your nose with your fingers to prevent air from entering your lungs

Count the number of seconds until you feel the first distinct desire to breathe in
You don't need to measure your BOLT score every day. But we advise you to do so at least once a week. This lets you track your progress. And it means we can adjust your breathing plan to your current health and fitness.
How does the daily breathing plan work?
To keep you safe and help you progress towards your goals, we only include exercises in your daily breathing plan that are appropriate for your BOLT score. To improve your health and experience the full benefit of the exercises, aim to achieve 100 points every day.
If you fall short, don't worry. Just start again tomorrow. Once you get started, you can pause any exercise and continue it later the same day. Set reminders. Practice the exercises in any order you want. The timings we suggest are guidelines and will help you build a routine. When your BOLT score changes, if it is much higher or lower than the previous measurement, your daily breathing plan will automatically reset and all progress for that day will be lost. For this reason, we advise you to measure your BOLT in the morning, before you start your practice.
How do I choose a challenge?
Pick the challenge that is most difficult for you at the moment and that best describes where you are today. The good news is, even the simplest exercises will help with every challenge. And, as you progress, you will reset your breathing plan and choose a new one. 
Follow your mind & body readiness weekly average scores and choose a challenge that you found the most daunting during the past week.
How does the Speed/Air Hunger feature work?
By using the Speed and Air Hunger buttons, you can adjust the pacer's cursor speed. In this way, you can adjust the exercises according to your momentum and breathing pace. During Breathing Light exercises, you are aiming to achieve a tolerable level of air hunger, while during cadence breathing exercises, you are aiming to slow down your breathing.
Why do I need an account?
Creating an account allows you to access the app's entire functionality and content. You can save preferences, personalize your daily plan, check in mind & body readiness and BOLT data, and track your progress.
How is my account and statistics data stored?
Your data is stored within your account. Your account data is stored on an Ireland server. If you want to delete it anytime, you can do so by deleting your account.
How do I update my account details?
You can change your username, email address and reset your password on the Profile page. 
If you have forgotten your password, follow these steps:
       

Go to the Login page

       

Select Forgot your Password? 

       

Enter your email address and select Submit

       

Open the message sent to your email address

       

Click on the link provided 

       

Type the new password

       

Save your new password 
If you have created an OA™ account through social login, you will only be able to update the username – the email address will be obtained from the social media account through which the sign-up happened. 
How do I delete my account entirely?
You can delete your OA™ account by following the steps below.
Please note that this cannot be undone. All data, including your profile, daily plan stats, BOLT and mind & body readiness records, will be permanently deleted.
Go to Settings

Go to Profile

Select Delete Account

Confirm that you wish to delete your account
You will need to unsubscribe separately from OA™ emails if you subscribed to the mailing list.