OXYGEN ADVANTAGE® LIVE BREATHING CLASSES
Learn the
Oxygen Advantage

® In-Person, Wherever You Are in the World
Join our experienced Master Instructor Alessandro Romagnoli by Zoom for step by step instruction in the Oxygen Advantage® method for personal use. Benefit from invaluable personal guidance during this 2-hour live zoom class in a small group setting. 
As part of your fee, you also receive lifetime access to our online introductory OA course (valued at $50) and can practice the method using the online learning resources after your initial 2-hour class with Alessandro.

NEXT CLASS FRIDAY 13 OCTOBER 2023
LIVE ONLINE CLASS WITH ALESSANDRO ROMAGNOLI
NEXT CLASS: FRIDAY 13 OCTOBER 2023
Book the 9am-11am (Rome, EU time zone) Class:
Book the 5pm-7pm (Rome, EU time zone) Class:
Included: lifetime access to our online video course (value $50)
Next Class is now open for registration:
FRIDAY 13 OCTOBER 2023
PLEASE CHOOSE TIME SLOT WHEN REGISTERING
9AM – 11AM OR  5PM – 7PM (Classes are live on Zoom at Rome, EU Time)
When it comes to sporting performance and exercise capacity, the thing that limits you isn't your fitness.
It's actually your tolerance to breathlessness. The point at which you gas out.
Your body needs oxygen to survive. Which is why, when your breathing muscles get tired, the body "steals" blood from your legs to keep you breathing.
It's why your legs get heavy, forcing you to slow down and stop before the finish line. And it's why, when your breathing is out of balance, it's hard to exercise at all.
To optimize your sporting performance, enjoy exercise more, or to gain a competitive edge in terms of speed, strength and stamina, you have to change the way you breathe.
This breathing class will teach you how.
LEARN FROM OXYGEN ADVANTAGE® MASTER INSTRUCTOR, ALESSANDRO ROMAGNOLI
In the live breathing class, Alessandro explains how Patrick McKeown's Oxygen Advantage® breathing method works and guides you through the practice of science-backed breathing exercises. You'll leave with a clear understanding of how to apply the OA for better oxygenation, and better performance.
Alessandro specializes in breathing techniques applied to psychology, performance, recovery and general well-being. He is a mindfulness expert and sport/clinical psychologist specializing in neuropsychological cognitive psychotherapy in Milan, Italy, and he practices and lectures worldwide.
Alessandro is co-founder of the Oxylab360 program, which promotes well-being through an integrated set of modern psychophysical and respiratory techniques that are scientifically recognized worldwide. He is a master Instructor in both the Oxygen Advantage® and Buteyko Breathing Method.
To ensure you get the most from the training, class numbers are strictly limited. Enjoy coaching with Alessandro in a small online group. Ask questions and tap into his extensive experience and knowledge.
WHAT WILL I LEARN ?
The class covers the fundamentals of the Oxygen Advantage® and its two pillars, functional breathing and simulation of altitude training.
You will learn:
How your breathing is limiting your performance, or ability to exercise.
How to measure your breathing efficiency.
How to build healthy breathing habits that will support your overall wellbeing.
How to integrate a breathing practice into your everyday life, your training routine and your competition regimen.
Exercises that simulate training at high altitude — all the benefits of altitude training, without the need to travel.
A practical and portable approach that gets you consistent results.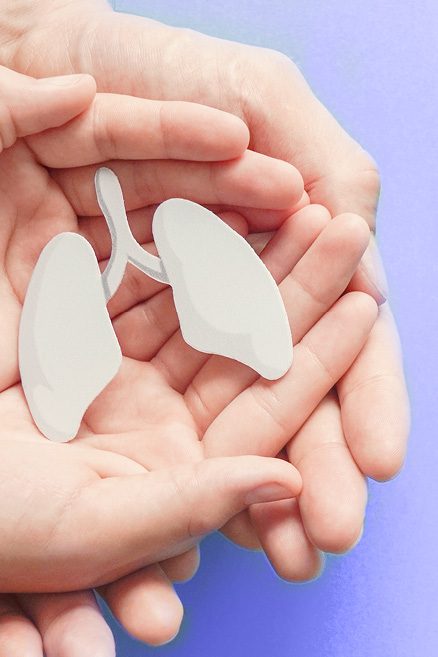 WHY DO I NEED THIS?
Breathing. We all do it. And it's challenging to consider you might be doing it wrong. But when it comes to health and performance, many of us believe things about the breath that simply aren't true. These Breathing Myths sabotage your ability to train and perform, and they can keep you in a stress-state that impacts mental and physical wellbeing.
Here are the top 5 misconceptions about breathing…
5 BREATHING MYTHS:
I'm very fit, so my breathing must be efficient.
I activate my diaphragm by taking big breaths in and out through my mouth.
I take bigger breaths during exercise to help me get my breath back.
I open my mouth to breathe when my muscles get tired, because it lets me get more air into my body, which means I get more oxygen to fuel my muscles.
Breathing happens automatically. There's no need to think about it.
If you believe any of these statements, this live breathing class will help you achieve significant performance gains.

WHAT DOES THE CLASS INCLUDE?
Two hours' live online group training with Oxygen Advantage® Master Instructor, Alessandro Romagnoli. The live class will be on the time and date specified above.
The chance to submit questions directly, in real time.
A recording of the live session, which you will receive via email after the class.
Lifetime access to the

OA Invincible Breathing

online video course. This contains video lessons and workshops covering the material you learned in class. The online course retails for $50, but it's yours free of charge.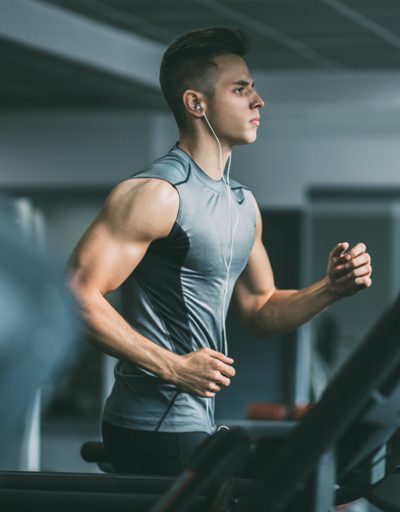 WHO IS OXYGEN ADVANTAGE® FOR?
The OA method is constantly evolving. Initially focused on sports performance, the method has broadened in line with the latest scientific research, to encompass health and well being too. It's for everyone who wants to breathe better, feel better, and achieve their potential. And it's helping athletes all over the world experience revolutionary results.

From Olympic athletes to MMA fighters, footballers to runners, and golfers to weightlifters, here's what they have to say:
RACHEL NEYLAN
AUSTRALIAN PROFESSIONAL CYCLIST
"For any athlete, oxygen is king. Despite this the role of breathing is seldom considered. The Oxygen Advantage is about breathing to improve oxygen uptake, along with specific breath holding techniques to simulate high altitude training. Having a higher aerobic and anaerobic capacity enables us to do more with less, to exercise faster and further with each breath".
BEN Ó CEALLAIGH
KYOKUSHIN KNOCKDOWN FIGHTER
"Since attending Patrick McKeown's workshop, I have integrated nasal and reduced breathing into my daily life, as well as into my training schedule. I now find that after intensive bursts of physical activity, either a training drill or a round in a fight, it is so much easier to re-gain control of my breathing. Oxygen Advantage helps me to calm my breathing down very quickly,"
LAURA REYNOLDS
OLYMPIC ATHLETE, 2012 SUMMER OLYMPICS
"I didn't realise the detrimental effect of breathing through the mouth during rest and the importance of nasal breathing. Breathing too much actually reduces the amount of oxygen delivered throughout the body. This runs counter to the prevailing belief in sport but is based on medical physiology."
PATRICK FEENEY
USA TRACK AND FIELD ATHLETE
"What Patrick and his team have been able to accomplish with their research and practice is astounding. They have introduced certain types of exercises that call for you to hold your breath while walking, jogging and sometimes running. Like running wasn't hard enough already."
THE OXYGEN ADVANTAGE® WORKS
When you begin to apply the method in your training, you will notice measurable improvements in your performance — and in the way you feel.
Register for the live training today.
Reach your performance goals tomorrow.
Get the Oxygen Advantage®.
Next Class: Friday 13 October 2023
To secure your place in the 2-hour live online class, simply register here and make your payment. Then check your inbox. You will receive emails with your class details including zoom link.
Worldwide In-Person Coaching with Alessandro and Master Instructors
Oxygen Advantage® is a growing community with instructors all over the globe. Learn the OA method in-person with one of our Master Instructors, on your own turf, and in your own language. Or join Alessandro Romagnoli at one of his live coaching events.
These classes teach you to apply the Oxygen Advantage® method in your own life — to experience its many benefits for health and performance. You can locate a certified instructor in your country / area HERE.