INCREASE ENERGY & FOCUS, IMPROVE RESILIENCE
REACH YOUR FULL POTENTIAL
Breathing technique to scientifically enhance performance
TWO POWERFUL PILLARS
FUNCTIONAL BREATHING TRAINING
Functional Breathing Training
Reduce Breathlessness
Improve Oxygen Delivery
Dilate your Nose & Lungs
Improve Core Strength
Sleep Better-Increase Energy
SIMULATION OF ALTITUDE TRAINING
Achieve your Personal Best
Delay Lactic Acid & Fatigue
Improve Repeated Sprint Ability
Prevent Gassing Out Too Soon
Stimulate Anaerobic Glycolysis
Push Your Limits






WHAT PEOPLE SAY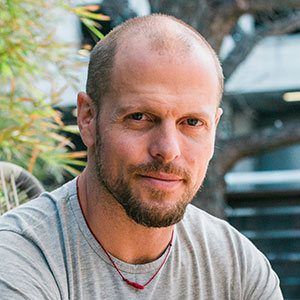 "The Oxygen Advantage. I had no idea how critical it is to do nasal breathing. It is amazing stuff.''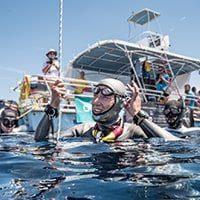 Jennifer Wendland
Three times medalist at freediving world championships, multiple national champion and record holder in freediving, diving 120m deep on a single breath of air
"As an elite freediver I have always been aware of the benefits of correct breathing. This book was inspiring me to spread the message to family, friends and colleagues. Especially the fact that breathing less, not breathing more, will provide better oxygenation is a revelation for most of them. Many of them were able to reduce their stress levels and even anxiety through correct breathing."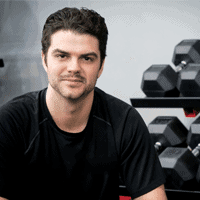 Andrew Kacsor
Head Strength & Conditioning Coach for the KRS Vanke Rays
"The Oxygen Advantage has helped my Olympians become more aware of their breathing. We practice nasal breathing during foam rolling, warm ups, cool downs and during certain prescribed exercise. I would highly recommend Oxygen Advantage to any coach looking to get any additional benefit for their athletes."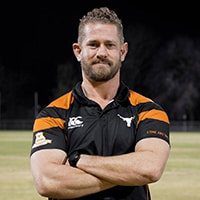 Connally McKay
Head Rugby Coach, Texas
I am a 20 year rugby player here in the US, and I am the head coach for a major university in Texas. I am 39 years old, and I cannot think of a single thing in my entire life as an athlete that has benefitted and increased my fitness as much as this book has for me. I have since suggested it to two teammates, and they are having similar results. I am going to be honest, this should be required reading for every aspiring or current athlete, and every organized sports team should require all their athletes to read it. My BOLT score started out at around 10, and after a few months of doing the exercises I am at 40. My sleep has improved, and although I still struggle to breathe through my nose during sleep, the Breath Light to Breathe Right exercises help me to do so. I use Breath Right strips and occasionally tape my mouth shut, and the difference I feel when I wake up is amazing. The most profound benefit of Patrick's research and book, though, are the crazy increases in my cardiovascular fitness that I have witnessed, even at 39 years old! I am still an active player on a high level rugby club, and I literally have hardly tired during a rugby match this season. Yes, rugby is still a very physically demanding sport, but I am not nearly as out of breath or tired as I used to be. The only change I have implemented are the exercises highlighted in the book, and making sure to breathe through my nose while I recover. I am not to the point where I can breathe through my nose during high intensity exercise yet, but the increase in my BOLT score and the breathing through my nose while recovering has made a huge difference. My only regret is that I did not find this book 10-15 years ago!
JOEY WILLIAMS
PATROL LIEUTENANT, SWAT COMMANDER RESPONSIBLE FOR TRAINING, BERKELEY, CA, USA – 2018 ONLINE OXYGEN ADVANTAGE® INSTRUCTOR TRAINING PARTICIPANT.
"I have taken the Oxygen Advantage Instructor course and can't say enough good things about it! I have been taping my mouth for my strength training sessions as well as my Tactical training. I have been playing with the knowledge Patrick McKeown has so willingly shared and began experimenting with my Team. The conditioning results have been exceptional but I expected that based on what I learned in the course. Using OA for the reduction of stress in SWAT and other High Stress Law Enforcement activities is what I am most interested in now and I have a lot to work with thanks again to Patrick McKeown. For those out there who are considering taking the course do yourself a favor get off the fence and do it. Money well invested in your health!"
Julien Billaut
working for Australian Canoeing and the New South Wales Institute of Sport as a Canoe Slalom High Performance Coach towards Tokyo 2020.
"Mastering one of the most powerful mechanism in our body can have a tremendous impact on both well being and performance. Because we breath 24/24, breath training is potentially endless. I have been looking for a technique that could effortlessly trigger diaphragmatic breathing to improve the mind/ body connection. Thanks to the Oxygen Advantage, I have discovered that nose breathing and breath holds could also enhance the fitness level of my athletes through simulation of altitude training. Moving towards the 2020 Olympic Games in Tokyo, we have now integrated the Oxygen advantage breathing techniques into our daily training and recovery."
Ben Greenfield
Author of the New York Times bestseller book, Beyond Training
"The Oxygen Advantage is one of the best books that I have read this entire year...one of my favorite books in the world actually"
Danny Dreyer
Founder of ChiRunning and ChiWalking
"Patrick's book, The Oxygen Advantage® is a godsend for anyone wishing to improve their performance in a way that doesn't involve hours of strenuous workouts, drills, and endless miles of running. I've been doing nose breathing for the past ten years and it has totally revolutionized my running and seriously dropped my effort levels… at every speed! It's simple to incorporate into your training and your daily life. and the results are astounding. I now recommend it in all of my running classes and training programs. Every runner or athlete should have this book. If you're not breathing right, you're working too hard."
Andy Fisher
Founder of the 'Hero Forge' project and author of a book by the same name
"Patrick McKeown is a researcher and coach at the cutting edge of optimal breathing strategies. He works with world class athletes as well as everyday people, using simple exercises to help them to correct dysfunctional breathing patterns which can result in life-changing health and fitness benefits"
Jen Li Sheng
Genesis Gym Singapore senior instructor and 4 times Singapore Strongest Man. Sydney 2017 Oxygen Advantage Instructor Training Participant.
"This is one of the best courses I have attended, and offered so much more beyond the book in terms of information and practical application. Patrick breaks down the physiology of breathing, and how it affects performance, health, and physical well being."
Dr. Joseph Mercola
founder of Mercola.com
"Many know that I am a major fan of using simple, inexpensive lifestyle changes to avoid expensive and dangerous medications and surgery. The Oxygen Advantage®, which is an extension of Patrick McKeown's work as a Buteyko coach, is one strategy that I believe should be included in your health habit arsenal. There simply are no downsides that I can identify and there are massive upsides. I use it personally, and would strongly encourage you to apply it to your life so you can reap the rewards."
Patrick Holford
founder of the Optimum Nutrition Bible
Oxygen is the forgotten nutrient and you can have too much and too little. Many more health problems than most realise result because of it. This book provides a vital missing piece in the health equation.
Tamara Gillest
Yoga Therapist and Teacher
"The Yoga Sutras don't actually suggest big breaths and this is a very misunderstood concept in yoga. The Sutras talk about breath retention and slowing the breath down. When the breath moves too much, the mind also moves too much. Try slowing your breath down and breathing less to test out the effects on overall calmness. You will experience a deeper state of meditation if you can reduce your breath. Next time your teacher suggests a big breath, think deep instead of big. Try to breathe down into your belly, allowing your diaphragm to expand towards your navel. Enjoy quiet relaxation as your exhale. Smile at your instructor, as you know the difference between big and deep."
Nick Littlehales
Elite Sports Sleep Coach & Author of Sleep
In his excellent book The Oxygen Advantage, something of a bible on nose-breathing, Patrick McKeown writes, 'Breathing through the mouth has been proven to significantly increase the number of occurrences of snoring and obstructive sleep apnea...As any child is aware, the nose is made for breathing, the mouth for eating.'
For any athlete, oxygen is king. Despite this the role of breathing is seldom considered. The Oxygen Advantage® is about breathing to improve oxygen uptake, along with specific breath holding techniques to simulate high altitude training. Having a higher aerobic and anaerobic capacity enables us to do more with less, to exercise faster and further with each breath.
Maria Moran
European kettlebell champion 2016
Hi Patrick, I am enjoying reading The Oxygen Advantage immensely. I have implemented nasal breathing as much as possible, and am telling my chest and abdomen to relax. I'm much more conscious of my breathing at work, when walking and throughout the day. I can easily run 5/10k now, and cycle, while only nasal breathing. This has been a revelation. I also try to only nasal breathe while I train. I recently travelled to Poland to represent Ireland in the European Kettlebell Championships and won gold in my category with a 41 rep PB. I was unusually calm in the week running up to the lift. The day before when most of the team seemed high on jitters and anxiety, I felt calm and ready. Normally I am a bag of nerves before any competition or test, never mind something this big. I think a big part of the reason my mind felt so calm was from using what I have learned from reading (most of) both your books. I'd like to say thank you and I know I'm only at the very tip of the iceberg with all of this but I'm excited about the potential!
Jade Barber
USA Track and Field Athlete
What Patrick and his team have been able to accomplish with their research and practice is astounding. They have introduced certain types of exercises that call for you to hold your breath while walking, jogging and sometimes running. Like running wasn't hard enough already. Essentially, they've figured out a way to improve your oxygen carrying capacity and deliver more oxygen to your organs and muscles. Another goal is to train the body to reduce lactic acid build up, thereby delaying the onset of fatigue. http://GoIrishRunners.com/
Jay Wisner Auburn Grad
NFL Free Agent
I really enjoyed your book "The Oxygen Advantage®," I wished I would have came across it in my childhood. I play football in the NFL and my bolt score was 13. 3 weeks later I'm at 30 and improving thanks to you. I play wide receiver so I am running a lot and it's gotten so easy. Your book was an eye opener to me and I am in better shape for another opportunity because I'm so much better at the simple act of breathing. It really does add up!Thanks!
I wanted to write to thank you for sharing your amazing breathing technique and making it so easy to learn and follow. I have had insomnia and anxiety for years, which I just assumed was 'hard wired'. After making some simple changes - doing the mouth taping, the light breathing exercises and some of the walking / jogging exercises I feel like a completely new person. I sleep solidly through the night. I feel like I can take anything on at work and any stressor that comes up. I am no longer chronically congested and clearing my throat. I even look forward to physical exercise and have really increased my fitness level. When really relaxed my Bolt score is up to 38 from around 14. Now it seems really weird to see others at the gym heaving and grunting manically. The only challenge is trying to convince others - including trainers - that I really am working hard when they can't see me breathing! You have shared something really valuable and special with the world and I am passing this on to everyone I know. Thank you so much.
Stumbled upon this book. I've had exercise induced asthma and allergies that I thought I'd have to manage for the rest of my life. Honestly this book has changed my life. Through taping my mouth at night and breathing through my nose while running and cycling, it seems to have eliminated my asthma and allergies have also vastly reduced. I have applied principles this over 3 months and seen benefits almost immediately.Feel lucky to have found this and happy to spread the word.