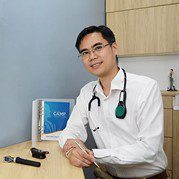 Trained Medical Doctor and Buteyko breathing instructor, Dr. Charles Edward Florendo, answers questions about blood pressure in sports and explains how OA™ can help.
1. IS INCREASED BLOOD PRESSURE DURING EXERCISE DANGEROUS?
It depends on the person doing the exercise. During exercise, the heart pumps more blood and the body is subjected to more stress. An increase in blood pressure is therefore physiologic and expected. If you have hypertension, your high blood pressure is caused by a problem with the heart (your heart is not functioning properly) or with the blood vessels (such as clogged or hardened blood vessels). But when blood pressure increases during exercise, it is due to normal physiology. In fact, many athletes develop a condition known as "athletes' heart" in which the heart increases in size to compensate for the body's needs during the sport. This is not considered a dangerous condition. It is important that athletes undergo medical examinations before they participate in sports. This helps ensure they don't have anything wrong with their heart or blood vessels before they start exercising. I would like to point out that medical examinations are not perfect, however, and we have had cases in the past where even professional athletes, who presumably have access to the best medical care in their country, suffered from heart problems while playing. Known examples of these are football players Piermario Morosini and Fabrice Muamba.
2. CAN THE HIGH BLOOD PRESSURE PRODUCED DURING EXERCISE LEAD TO ANYTHING DANGEROUS?
Yes, it can. In fact, I do know of a few people who died because an aneurysm in their brain ruptured while they were doing sports activities. One of them was a 40-year-old man who was just biking to stay fit. This is unfortunate, and more unfortunate still is that the test to find these aneurysms is not usually done prior to participation in sports. Nor is this test a common daily routine. As mentioned in my previous answer, heart problems can also occur if an athletehas a predisposing heart condition prior to participating in the sport. These issues can be a problem, especially for weekend warriors, who have no training in their sports and often lack professional supervision.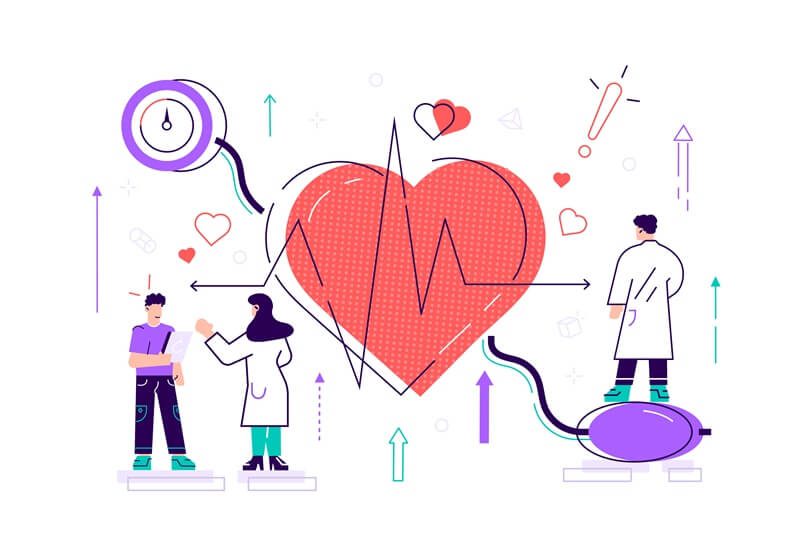 3. WHY DO SOME ATHLETES SUFFER HYPERTENSION WHEN THEY RETIRE FROM THEIR SPORT?
While athletes are regularly exercising, the body's carbon dioxide levels are kept at a healthy level because of their exercise. Unfortunately, without regular exercise, the carbon dioxide levels in their body may decrease to an unhealthy level. Also, most athletes are trained to do deep breathing during exercise. Many of these athletes will continue with their deep breathing pattern, even when they don't exercise anymore. When athletes retire from a sport, they stop the activity which kept their carbon dioxide levels healthy — which is exercise — and often keep the deep breathing pattern which contributes to a decreased unhealthy level of carbon dioxide. This leads to hyperventilation which contributes greatly to hypertension.
4. CAN OXYGEN ADVANTAGE® BREATHE LIGHT EXERCISES HELP BRING DOWN BLOOD PRESSURE RELATED TO SPORTS?
Definitely. The benefits of Breathe Light are threefold. First, it helps train the body to tolerate higher levels of carbon dioxide. Higher levels of carbon dioxide will open the blood vessels and bring down blood pressure, even during aerobic exercises. This tolerance to higher levels of carbon dioxide can significantly reduce deep breathing, and, in turn, reduce fatigue. Secondly, the Breathe Light exercise improves blood flow to vital organs. This blood flow would have been cut-off during deep breathing. Athletes commonly suffer from problems such as constipation, which in my opinion can be solved or prevented by use of the Breathe Light exercise. Lastly, Breathe Light exercise helps to keep carbon dioxide levels at healthy levels even when the athlete is no longer exercising. This ensures better rest, less cramp, and lower blood pressure during rest, or even after retirement.
5. CAN WE CONVERT AN ANAEROBIC EXERCISE TO AN AEROBIC EXERCISE WITH THE
OA™

BREATHE LIGHT EXERCISE?

In theory, yes, we can. The mechanism of the Breathe Light exercise increases carbon dioxide in the blood to healthy levels, so that the blood can transport oxygen more efficiently. This in turn, makes the body work in an aerobic environment. One look at the physiology of the Breathe Light exercise, and we can see that most of the benefits of aerobic exercise can be achieved by practicing this exercise. So, by combining the Breathe Light exercise with non-aerobic exercises, we may be able to get the benefits of aerobic exercises even with a non-aerobic exercise.
NOTES REGARDING WEIGHTLIFTING:
Weightlifting is regarded as an anaerobic exercise. Many athletes I have handled in weightlifting believe that the deep breathing they do during their training contributes to muscle development. I am not sure about the physiology of this belief, and I am unable to confirm or debunk it. I have, however, encountered weightlifters who suffered from hyperventilation when they weren't in the gym. Again, I think this is because they bring their deep breathing patterns out of the gym with them.
CHARLES EDWARD G FLORENDO, MD
Dr. Charles Edward Florendo received his Bachelor of Science degree in Medical Technology from the University of Santo Tomas in 2000. He then attained his Doctorate in Medicine, also from the University of Santo Tomas, in 2005. Shortly after graduating he became a missionary physician, serving as head of the Outpatient Department at the Mary Health of Africa Hospital, a primary AIDS referral center in the forests of Cameroon, Africa. He was originally trained in the Buteyko Method by senior Buteyko practitioner JacVidgen. He then received additional training and was certified as a Buteyko practitioner by the Asthmahilfe Foundation in Austria, the Buteyko Breathing Association in England, and by Buteyko Clinic International. While in Africa, Dr Florendo organized the training of African health workers in the use of the Buteyko Method. He also co-founded the Controlled Breathing Association, which oversees and promotes the use of the method in Cameroon. Dr. Florendo has taught the Buteyko Method to patients and health workers in Africa, the United States, and the Philippines.
Contact Charles at: [email protected]