Certify as an Oxygen Advantage® Functional Breathing coach
Online Breath Coaching for Sports, Health and Human Optimization
Invincible Breathing™ Instructor Training — $395
Functional breathing is one of the most important pillars of health.
In fact, from birth, the breath is the first and most basic autonomic function, influencing mind, body, and personal potential.
As a teacher or health professional, whether your specialism is yoga, Pilates, physical therapy, mental health, sports and wellness, public speaking or personal coaching, the OA™ Functional Breathing Instructor Training can provide you with the tools to:
Optimize performance
Promote better sleep and a better quality of life
Boost energy and focus
Reduce anxiety
Manage symptoms of many common health complaints
Support weight loss, lifestyle changes and longevity
Our breath coach training explores functional breathing from a scientific, practical, accessible standpoint. Leaving you free to inspire your students, clients, or patients —whatever their needs.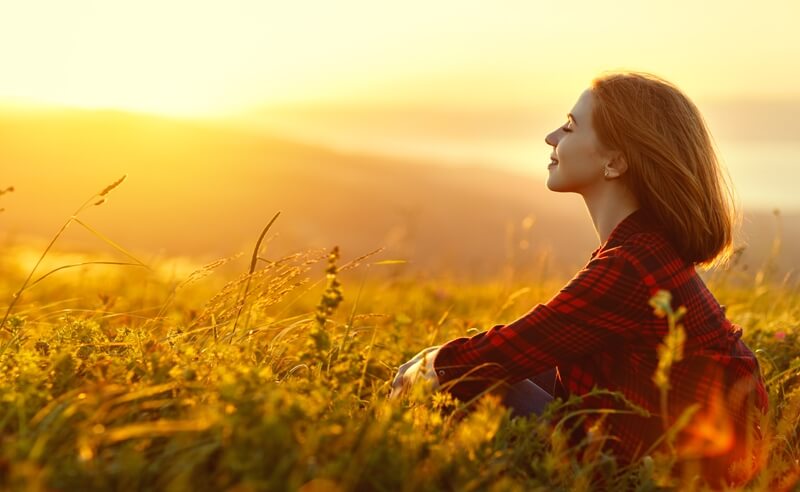 Inspire: to breathe/to impart a truth or idea to someone
Oxygen Advantage® Breath Coach Certification
HOW TO ASSESS YOUR CLIENTS
HOW TO PRACTICE AND TEACH SIMPLE EXERCISES THAT NORMALIZE THE BODY'S BIOCHEMISTRY
HOW TO UNDERSTAND AND EXPLAIN THE BIOMECHANICAL ASPECTS OF HEALTHY BREATHING
HOW TO USE CADENCE BREATHING TO OPTIMIZE HEALTH
Designed by Oxygen Advantage® creator, Patrick McKeown, and taught entirely online, this breath coach training contains a full introduction to the theory and practice of functional breathing.
Complete the course from the comfort of your own home in just 10 weeks. No previous experience is needed — just an enthusiasm for learning and a strong belief in possibilities.
For a one-off investment of $395, you will receive study materials comprising:
Pre-recorded online video tutorials covering the theory and practice of functional breathing within the

OA™

method
A comprehensive training manual
Marketing images and designs to use on your own website and in your publicity material
Membership of our global network of instructors (35 countries and counting)
Become a breath coach with OA™. Start your functional breathing training today.
ANDREW KACSOR
"The Oxygen Advantage has helped my Olympians become more aware of their breathing. We practice nasal breathing during foam rolling, warm ups, cool downs and during certain prescribed exercise. I would highly recommend Oxygen Advantage to any coach looking to get any additional benefit for their athletes."
JOEY WILLIAMS
PATROL LIEUTENANT, SWAT COMMANDER RESPONSIBLE FOR TRAINING, BERKELEY, CA, USA – 2018 ONLINE OXYGEN ADVANTAGE® INSTRUCTOR TRAINING PARTICIPANT.
"I have taken the Oxygen Advantage Instructor course and can't say enough good things about it! I have been taping my mouth for my strength training sessions as well as my Tactical training. I have been playing with the knowledge Patrick McKeown has so willingly shared and began experimenting with my Team. The conditioning results have been exceptional but I expected that based on what I learned in the course."
"Using OA for the reduction of stress in SWAT and other High Stress Law Enforcement activities is what I am most interested in now and I have a lot to work with thanks again to Patrick McKeown. For those out there who are considering taking the course do yourself a favor get off the fence and do it. Money well invested in your health!"
JEN LI SHENG
Genesis Gym Singapore senior instructor and 4 times Singapore Strongest Man. Sydney 2017 Oxygen Advantage Instructor Training Participant.
"This is one of the best courses I have attended, and offered so much more beyond the book in terms of information and practical application. Patrick breaks down the physiology of breathing, and how it affects performance, health, and physical well being."
ALLIE WISNER UTAH '13
Professional National Women's Soccer League Player
"As a top level soccer player I have always had to be in top condition in order to compete and outperform my competitors. When it came to endurance I was always one of the most fit players, but I never knew I could become more fit just by learning to breathe correctly. Thanks to Patrick McKeown's Oxygen Advantage and his team, I have seen a transformation not only in my training and performance, but in my overall well being. The results from learning to breathe correctly will only continue to make me a better player!"
Patrick McKeown is passionate about scientific breathing, and about communicating its benefits for health, sport, and mental focus.
Based in Galway, Ireland, he certified as a Buteyko breathing instructor with Dr. Konstantin Buteyko in 2002. Since then, he has been awarded fellowship of the Royal Society of Biology in the UK, appeared as a TEDx speaker, worked as breathing adviser to Laird Hamilton's XPT, trained hundreds of breathing instructors, and written bestselling books including The Oxygen Advantage and The Breathing Cure. His research has been published in journals including the Journal of Clinical Medicine. He appears as a breathing expert in publications from MindBodyGreen to Men's Health and speaks regularly at sleep medicine and dentistry events, and on health and bio hack podcasts.
Patrick's Oxygen Advantage® method combines specially formulated techniques to reduce breathlessness, increase oxygen delivery to the brain, improve sleep and concentration, and retain focus under stress. Clients include elite military special forces, Olympic coaches and athletes, SWAT, high-flying corporate leaders, asthmatics, martial artists, weightlifters, school children and poor sleepers all over the world.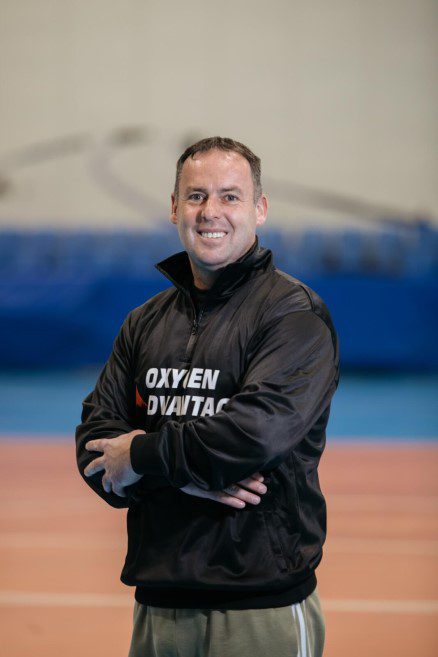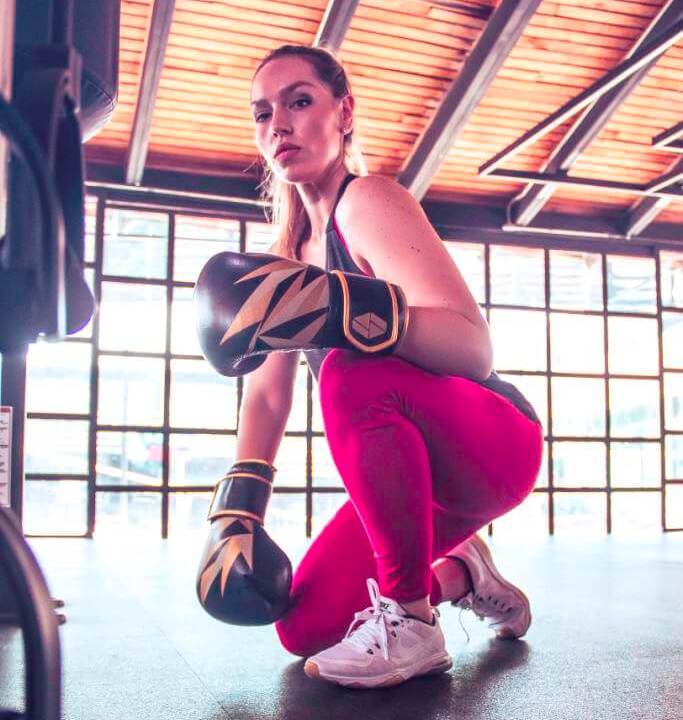 Why Invest in Breath Coach Certification?
The body can survive for days without water and weeks without food. But without the breath, it will die within minutes.
For health and in sports, functional breathing often forms the missing link in terms of fitness and quality of life.
It's cost-effective and suitable for everyone.
Despite this, mainstream diets, supplements, and fitness trends have long outstripped breath coaching in popularity.
That is beginning to change…
As awareness of breath coaching gathers pace — in sport and in the wider community — this is the perfect time to gain practical knowledge that will be relevant for you and your students for the rest of your life. Once certified, you will be able to apply your skills anywhere, making a huge, measurable, and immediate difference to your clients' lives.
And you will earn a great living in the process.
HOW ARE EXISTING OA INSTRUCTORS
USING THE BREATHING COACH CERTIFICATION?
There are currently more than 200 instructors worldwide. They join us from a wide variety of disciplines, including Pilates, military, yoga, strength-and-conditioning, Buteyko breathing, professional athleticism, and Wim Hof Method.
Some teach Oxygen Advantage® as a standalone, while others integrate the method into their existing training. You can read more about them on our Instructor page.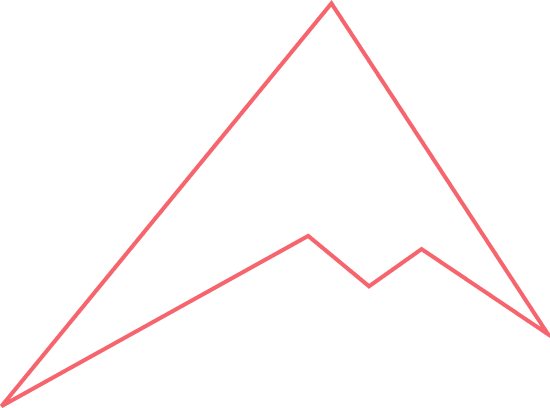 VIEW OUR INTRUCTOR PROFILES
Taking the Training
The Oxygen Advantage® breath coach certification covers two modules — functional breathing and the breathing mindfulness method
FUNCTIONAL BREATHING
Functional breathing is essential for overall health. And it's important for exercise performance too. When you restore functional breathing for your clients, they experience benefits including:
More stamina and freer movement
Relief from lower back pain
Improved posture and core muscle strength
A deep sense of calm, stress relief and mental clarity
More energy, and better mood and concentration
Deeper sleep and relief from sleep symptoms like snoring and apneas
Less fatigue
Relief from PTSD, anxiety, depression, and panic disorder
Fewer breathing symptoms like rhinitis (stuffy nose and hay fever), asthma and exercise-induced bronchoconstriction
Better diabetes and epilepsy control
Relief from debilitating PMS symptoms
BREATHING MINDFULNESS METHOD
This powerful approach combines functional breathing and the practice of mindfulness to improve oxygen delivery to the brain and reduce worry and repetitive, unhelpful thoughts.
How is this possible? One answer lies in the complex relationship between breathing, levels of blood carbon dioxide and panic symptoms. Scientists have proven that breathing has a direct impact on the abnormal blood biochemistry that is known to trigger panic attacks (Meuret et al., 2010).
In this module you will learn how to acknowledge the activity of the mind, recognize the nature of thought, and embrace the present moment.
Suitable for clients with anxiety, poor concentration, depression, stress, panic attacks and attention-deficit disorders.
Breathing Mindfulness for Mental Clarity and Success
1. LEARN TO SLOW A RACING MIND
2. OPTIMIZE OXYGEN DELIVERY TO THE BRAIN
3. BRING YOUR ATTENTION INWARD FOR BETTER FOCUS
4. LEARN TO THINK MORE EFFECTIVELY
5. EXPERIENCE GREATER INSIGHT AND  CLARITY
6. LEARN HOW BREATHING AFFECTS MENTAL STRESS
7. TAKE BACK CONTROL OF YOUR MIND
8. IMPROVE CONFIDENCE AND SELF-ASSURANCE
Training Curriculum
From breathing exercises to breathing science, here's what you'll learn:
1. Learn to Assess Breathing and Measure Progress
When you know how to measure breathing, it's easy to set the right program of breathing exercises for each client. And when you can track progress along the way, it motivates clients and informs your coaching decisions.
2. How to Breathe When You're Highly Stressed
Learn exercises to calm the breathing and relax the mind in times of stress. Discover how to bring breathing into your sports warm-up. And find out what to do when your client experiences asthma, panic attacks or hyperventilation.
3. Discover What Your Nose Can Do for You
Learn an easy exercise to decongest the nose and find out how to make sure you breathe through your nose during rest, exercise, and sleep. Explore how nasal breathing benefits people with hay fever, head colds and chronic nasal congestion, and why it supports your immune system.
4. Why Reduced Breathing is the Key to Health
Reduced breathing exercises anchor the mind to the breath, improving your mental focus and attention span. They train you to feel less breathless and reduce sensitivity to changes in levels of blood gases. And they normalize breathing volume for better oxygen uptake and delivery throughout the body.
5. Get to Know Your Diaphragm
The diaphragm is your main breathing muscle. Good diaphragm function is important for slow breathing, mental calm, and optimal exchange of oxygen and carbon dioxide. But it's also essential for core strength, generating intra-abdominal pressure for postural control and spinal stabilization.
6. Discover the Remarkable Science of Slow Breathing
Fast breathing is a common habit — particularly in times of stress. But you can reduce stress by training your breathing to be slower, every day. Slower breathing at a scientifically proven pace optimizes breathing efficiency. It balances your nervous system and improves heart rate variability. Long-term, it builds mental and physical resilience.
7. Defining Functional Breathing
The Oxygen Advantage® method looks at functional breathing from three dimensions — Light, Slow and Deep — with a foundation of full-time nose breathing. In this lesson, you'll bring all three dimensions together to get a clear picture of functional breathing and the tools to achieve it.
8. The Benefits of Patrick McKeown's Patented Breathing Belt
Learn how to use the breathing belt to support light, slow and deep breathing. Find out how to bring awareness to breathing patterns and improve the function of the diaphragm breathing muscle — during sedentary work, during your everyday routine, and even during sleep.
9. Advanced Exercises for Fast Results
Learn some more advanced techniques to reduce breathing volume. These exercises help bring attention to the breath. They enhance recovery after training. And they normalize breathing volume and activate the diaphragm, leading to functional breathing, even during a workout.
10. Strengthen Your Breathing Muscles
Patrick's patented training mask, SportsMask, builds strength in your breathing muscles, meaning less muscle fatigue during intensive exercise. When you practice breathing exercises with the mask, it becomes easier to maintain light, slow, and deep breathing and reduce breathlessness during your workout — giving you a competitive advantage.
Breathing Physiology
This breath coach certification will give you a deep understanding of breathing physiology. Physiology is the science of the mechanical, physical, and biochemical function of the body. It connects medicine, science, and health. And it gives us ways to measure our body's response to stresses, physical activity, and disease.
You will study breathing physiology in terms of breathing muscles, functional airways, blood chemistry and gas exchange with the atmosphere. Once you understand these, it is easy to tailor your breath coaching to change your clients' physiological response to breathing.
The breathing exercises used in the OA™ are designed to work with the body's physiology and biochemistry. They are simple, safe, tried and tested. And they will restore functional breathing in your clients.
Patrick McKeown (The Breathing Cure, 2021)
Many people believe that taking a deep breath increases body oxygenation. The opposite is the case.
Breathing Exercises Are for Everyone
It makes sense that elite athletes and people in high-pressure jobs benefit from working with a breath coach. But the truth is, functional breathing training is relevant for everyone.

Breathing pattern disorders affect 9.5% of the adult population. In people with asthma, its 29%, and 75% of people with anxiety have dysfunctional breathing (Jones et al., 2013/Thomas et al., 2001).
Most of what we know about breathing is wrong. For example, we believe that oxygen is good and carbon dioxide (CO2) is bad. The reality… CO2 is essential for good health and vital to oxygenation of the cells. Without it, the body would be starved of oxygen, whether or not oxygen was available in the blood (Singh, 2017).
We often urge our students to take a "deep breath." But without an understanding of what a deep breath is, and how to explain it, we may be inadvertently causing more harm than good.
One of the most common breathing pattern disorders is something called chronic hyperventilation. Forget the image of someone puffing furiously into a paper bag — this is habitual over-breathing that causes imbalances in the blood chemistry and is an underlying feature in a lot of illness.

Chronic hyperventilation tends to involve fast, upper chest breathing. This triggers the sympathetic nervous system's "fight or flight" response, leading to chronic stress. Stress is the #1 cause of disease.
Breathing should be through the nostrils, and rarely, if ever, through the mouth. Breathing through the mouth has been likened to trying to eat through your nose.
Sleep disordered breathing is a public health epidemic, costing the economy millions of dollars in poor productivity and sick days, and contributing to road accidents and early mortality.
Conditions including asthma, diabetes and epilepsy can often be successfully managed by increasing blood CO2 levels. In the case of epilepsy, hyperventilation has been proven to trigger seizures, and in panic disorder, blood CO2 levels are directly related to the panic threshold.
Breathing exercises can help with problems as wide-ranging as performance anxiety, sleep, stress, poor digestion, heart health, high blood pressure, and brain function.

It is possible to maintain nasal breathing even during intensive exercise such as running. One study found athletes were able to train to 85% of VO2 max whilst breathing through the nose (Thomas et al., 2009).
CERTIFY AS AN OXYGEN ADVANTAGE®
FUNCTIONAL BREATHING INSTRUCTOR
Become a part of our growing international team and provide your clients and students with a comprehensive functional breathing program. We will supply you with everything you need to become an OA™ Functional Breathing Instructor from the comfort of your own home.
Frequently asked Questions
What Will I Learn?
The breath coach training comprises detailed instruction in methods of optimizing breathing patterns across three dimensions for better health and exercise performance. You will study:
The biochemical dimension — how to normalize blood carbon dioxide levels.
The biomechanical dimension — how to improve the strength and function of the diaphragm.
Cadence or coherent breathing — how to achieve optimal nervous system balance and blood gas exchange.
Will this course certify me to teach my students functional breathing?
Yes. Once you have passed the multiple-choice exam, you will receive a certificate in Functional Breathing from OxygenAdvantage.com. And we will add your photo, profile, and contact details to our list of instructors so that prospective clients can find you.
WHAT ARE THE COURSE OBJECTIVES?
On completion of the program, you will:
Be able to identify dysfunctional breathing patterns
Understand dysfunctional breathing and how it impacts sports performance and health
Have a clear knowledge of respiratory physiology
Be able to teach exercises to decongest the nose and establish nasal breathing
Have the tools to deliver breathing re-education exercises and help restore physiologically normal breathing in adults
What is the difference between Functional Breathing Training and the Advanced Oxygen Advantage® instructor training?
Functional Breathing Training provides certification in functional breathing during rest and physical exercise. The Advanced Instructor Training provides certification in functional breathing and simulation of altitude training (intermittent hypoxic/hypercapnic training). The Advanced training also includes 14 hours of live Zoom tutorials with Patrick McKeown, additional study materials and the opportunity to join future live online classes for no extra cost. If you take the Functional Breathing Training and want to progress to the Advanced breath coach training in future, your initial training fee will be deducted from the Advanced training price. Meaning you can upgrade for just $600.
How long does it take to certify as a breath coach?
On average, it takes around 100 hours to watch all the online tutorials and study the materials. Most instructors pass their exam within one to three months of registration. There is no set time limit to certify.
WHAT MATERIALS ARE PROVIDED?
The training is fully online. You will find all the video learning modules in your online training portal (lifetime access as standard). You will receive a downloadable copy of the Oxygen Advantage® manual, which contains scripts you can use to teach the exercises. Once certified, you can use the Oxygen Advantage® trademarked logo and client intake form. You are also welcome to join our affiliate scheme, through which you can earn commission on sales of Oxygen Advantage® products.
IS THERE AN EXAM?
Yes. There is a multiple choice exam that you will complete in one sitting. The exam is thorough, so set aside a couple of hours to finish. You will find the exam in your training portal.
DO I RECEIVE A PHYSICAL CERTIFICATE?
Once you have completed all your course modules and passed your exam, you will find your digital certificate in your training portal. You can download it to your computer to print and display.
IS THERE FOLLOW UP SUPPORT?
Yes, there is follow up support by email.
During the course, how do I reach out if I'm having a problem or want to ask a question?
Just send us an email at [email protected] or ask your question in our Facebook group.
IF THERE IS ANYTHING YOU WOULD LIKE TO KNOW ABOUT FUNCTIONAL BREATHING TRAINING THAT ISN'T COVERED ON THIS PAGE, PLEASE FEEL FREE TO CONTACT US AND ASK.