Oxygen Advantage® Advanced Instructor Training
Learn to Teach Functional Breathing and High-Altitude Simulation, Live Online with Patrick McKeown
17TH – 28TH APRIL 2023 | 7 ONLINE CLASSES | $995
Breathwork is booming.
In health, wellbeing, sport and human optimization, more and more people are discovering its benefits. And as awareness grows, the need for breathing instructors is growing too.
If you work with clients as a health, performance or sports professional, there's no better time to introduce a breathing program to your business. To learn how to restore functional breathing to support wellbeing, movement, mental focus, and sporting excellence. To understand how breathing can produce physiological adaptations within the body. Adaptations that build resilience and promote longevity.
If you're looking for a course that certifies you to teach scientific breathing techniques — using an established, recognized method — the answer is right under your nose…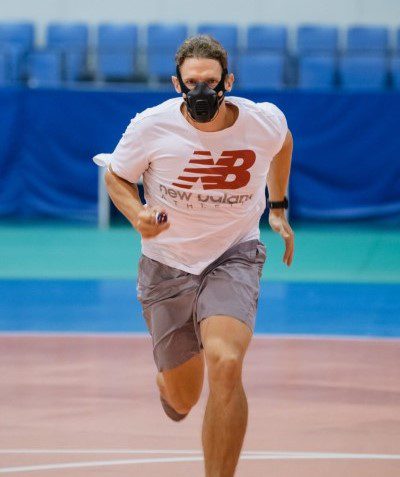 Are you ready to try something life-changing?
Discover the power of breathwork with our most comprehensive OA™ certification.
Transform health and performance for your clients
Learn directly from breathing expert, Patrick McKeown
Accelerate your own health, fitness, and professional potential
Develop strategies to tailor each client experience
And apply the

OA™

with clients from all walks of life. From Olympic medalists and pro soccer players to weekend warriors, diabetics, and dieters…
POTENTIAL: THE ABILITY TO DEVELOP, ACHIEVE, OR SUCCEED
100 Hours of Study Material
Learn scientifically proven protocols and breathing exercises that will help your clients get fitter, feel better and recover faster.
Course content includes:
Pre-recorded video tutorials exploring the theory and practice of the

OA™

program
Hard and soft copies of the instructor training manual
A soft copy of the athletes' manual
A hard copy of Patrick's 2021 book, The Breathing Cure
Access to 14 hours of live online classes with Patrick, covering topics including sleep, stress, and anxiety
Marketing images, logos, and designs to use on your own website
Customizable PowerPoint presentations to use in your own workshops
To register, simply complete the form and make payment. You will receive an email confirmation giving you immediate access to the instructor training portal, where you can begin your study right away.
ONCE YOU HAVE COMPLETED YOUR LIVE TRAINING, YOU MAY ALSO AUTOMATICALLY ATTEND
ANY FUTURE ONLINE TRAINING SESSIONS FREE OF CHARGE TO REFRESH YOUR SKILL
How Can I Use the Training?
After you pass your exam, it's up to you how you use the training. This course may be the missing link that takes your fitness business to the next level. Or breath training may become the focal point for your work with corporate or mental health clients.
Once you have the knowledge, you can apply it to your students, your clients, your area of interest, and your own life.
What are the benefits for my clients?
You will learn to teach both pillars of the Oxygen Advantage® method. But what does this really mean for your clients? Let's take a quick look at the benefits.
FUNCTIONAL BREATHING BENEFITS:
Improves overall health
Enhances exercise performance and stamina
Helps with lower back pain, posture, and core muscle strength
Reduces PTSD, anxiety, depression, and panic disorder
Calms high stress and mental agitation
Boosts energy, focus and concentration
Resolves insomnia and snoring
Reduces fatigue and balances mood
Relieves rhinitis (stuffy nose and hay fever), asthma and exercise-induced bronchoconstriction
Helps with diabetes and epilepsy control
Reduces depression and anxiety in people with comorbid conditions like bipolar disorder that prevent the use of anti-depressant medication
HIGH ALTITUDE SIMULATION BENEFITS:
Delays the onset of fatigue and lactic acid
Improves repeated sprint ability for team sports such as rugby and football
Strengthens respiratory muscles
Increases production of EPO (erythropoietin) safely and legally
Improves running economy and run time
Enhances swimming performance
Reduces oxidative stress
Improves general health
Speeds up recovery
RACHEL NEYLAN
Australian Professional Cyclist
"For any athlete, oxygen is king. Despite this the role of breathing is seldom considered. The Oxygen Advantage® is about breathing to improve oxygen uptake, along with specific breath holding techniques to simulate high altitude training. Having a higher aerobic and anaerobic capacity enables us to do more with less, to exercise faster and further with each breath."
ZORA BENHAMOU
A PROGRAM WITH A HEART
I would like to share my experience going through the Oxygen Advantage Advanced Teacher training program. I was inspired to learn more about breathing techniques and researched a lot of programs out there, but the one that called out to me the most was the Oxygen Advantage. I wanted to understand the science behind "why" breathing techniques are so beneficial and crucial to health and wellbeing. Most other programs didn't seem to explain the science as well as Patrick could from what i learned in his books and podcast interviews.
When I wanted to learn more about the program I was surprised and delighted that I got a personal explanation from Patrick. This personal touch gave me the impetus to sign up. I could right away feel this was more than just a breathwork teacher training program. As I went through the program I had a million and one questions as I am a very curious person. Every time I sent an email, my questions were answered immediately and with great interest and care.
The program itself is science based, but Patrick does an incredible job breaking it all down into understandable terms and teaches us how to put it all into practice so our clients will actually follow through and get results. After completing the program I was thrilled and shared my joy on social media and much to my surprise the Oxygen Advantage team reposted my posts…each and every single time. As teachers we are always offered more information with workshops, extra training and connection with other masters and practitioners AT NO EXTRA COST. This is an incredible bonus as someone who has invested their time and money into a program.
I want to thank the Oxygen Advantage team and Patrick from the bottom of my heart for always being so incredibly supportive of us instructors. I have never been through a program where we get so much information, without extra charge, attention, sharing and support for our content and creative business efforts. It really feels like family. As a member of various OA social groups, we all agree that the attention we get is SECOND TO NONE. So it's not just me. Thank you very very much for all of your support and I am really proud to be a part of the Oxygen Advantage team. This is truly a program that has a heart. hackmyage.com "
DAVID JACKSON
"Having retrained my own breathing after a brain injury in 2013 forced me to retire from professional rugby, I'm passionate about helping others change the way they breathe to improve the way the feel, move and perform. I believe in breathwork there is something for everyone, having worked with professionals seeking better stress management or those suffering with anxiety to professional athletes looking to improve performance and everything in between. I know how you breath can impact all areas of our body and mind, which is why I'm so passionate about helping people use breathwork to fulfil their true potential. Having felt the benefits personally, I want to share it with others"
David Jackson is an Advanced OA Instructor, former professional rugby player, accredited UKSCA Strength & Conditioning coach, NASM performance enhancement & corrective exercise specialist on a mission to make breathwork a normal part of our everyday lives.
PATRICK DOMANICZKY
"The Oxygen Advantage® has been one of the best choices I have made in terms of certifications. I introduced it to all aspects of our coaching at IntegrityLife Center.
Due to a car accident that shocked my entire body, I spend around 10 years suffering from chronic pain, inflammation, joint instability and sleep disorders. I was trying all different approaches to combat the pain without results, I was losing all motivation to reach my goals.
It wasn't until I came across Osteopathy, breathwork and functional breathing that I started to find the balance again, taking control of the Mind-Body functions and understanding that by breathing right we can accomplish our goals. By teaching and sharing the science, the different practice of functional breathing and the follow up evolution step by step, we can increase our human capabilities".
Patrick Domaniczky is an Advanced OA Instructor, Osteopath, Human Optimization specialist and entrepreneur from Asunción-Paraguay.
Live Online Class 1:
Monday 17 April 2023
(4:00 pm-6:00 pm London, Uk )
TOPICS:
Introduction to the Oxygen Advantage®
Screening for breathing pattern disorders in sports
The relationship between breathing patterns and functional movement
Science of respiratory physiology
Live Online Class 2:
Tuesday 18 April 2023
(4:00 pm-6:00 pm London, Uk)
TOPICS:
Increasing oxygen uptake during rest and physical exercise
Nose breathing
Nasal breathing during physical exercise
Nasal breathing workload during physical exercise
Exercise-induced asthma
Addressing exercise-induced bronchoconstriction
Improving sleep quality for focus and performance
Live Online Class 3:
Thursday 20 April 2023
(4:00 pm-6:00 pm London, Uk)
TOPICS:
BOLT (comfortable breath hold time) measurement
Maximum breathlessness test (MBT)
Intermittent hypoxic hypercapnic training (IHHT)
IHHT and running economy
IHHT and swimming
IHHT and running
IHHT and team sports
Live Online Class 4:
Monday 24 April 2023
(4:00 pm-6:00 pm London, UK)
TOPICS:
Delay the onset of lactic acid and fatigue
Long-term effects of breath-holding
Increase aerobic capacity
Live Online Class 5:
Tuesday 25 April 2023
(4:00 pm-6:00 pm London, UK)
TOPICS:
Pre-competition preparation
Oxygen Advantage® and the Wim Hof method
Increased creativity
Program based on the BOLT score, age, and state of health
Tailoring exercises to individuals
Nasal obstruction resulting in strong air hunger
Training format week 1 to week 4 and beyond
Live Online Class 6:
Thursday 27 April 2023
(4:00 pm-6:00 pm London, UK)
TOPICS:
Heart Rate Variability
Weightlifting
Intra-abdominal pressure
Core control
Improve respiratory muscle strength
Teaching the Oxygen Advantage®
Live Online Class 7:
Friday 28 April 2023
(3:00 pm-5:00 pm London, Uk)
TOPICS:
Get in the zone
Recap of course material and exercises
Extended Q&A
All live classes are held via Zoom. This is your opportunity to interact with Patrick, to ask questions and clarify instruction.
If you miss a live session or want to refresh your learning, you can access the class recording in your training portal.
Join Our Global Community
The benefits of Oxygen Advantage® certification don't end once you've finished the course. You will experience better long-term health and fitness. And you will get ongoing support as you build breathwork into your business.
All our Advanced Instructors gain access to:
Full use of the

OA™

royalty-free images, marketing materials and logos
Listing as a certified instructor on the OxygenAdvantage.com website, where you can add upcoming trainings and accept referrals
Trademark status for the name "Oxygen Advantage®" worldwide when teaching the Oxygen Advantage® (Oxygen Advantage® can only be taught by Oxygen Advantage® certified instructors)
Ongoing individual follow-up support via email and Facebook
Lifetime access to your training portal
Freedom to sign up for any future live training classes, so you can refresh your knowledge and skills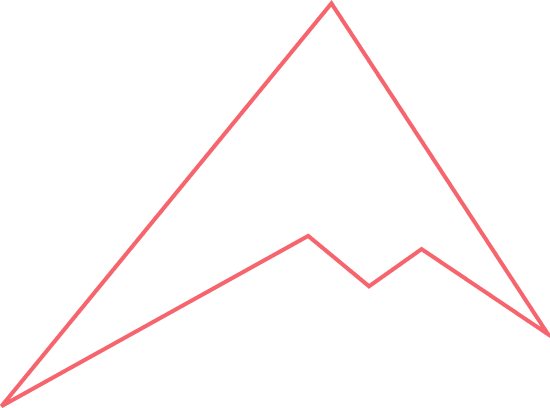 INSTRUCTORS WORLDWIDE – VIEW OUR INTRUCTOR PROFILES
Certify as an Oxygen Advantage®
Advanced Breathing Instructor.
Next Live Dates 17TH – 28TH APRIL 2023
Frequently asked Questions
Can I see a quick overview of the course?
Yes, you can find the information in this printable PDF.
What does the Advanced Instructor Training provide?
The training comprises detailed instruction in all the Oxygen Advantage® exercises and methods. The course content is provided as:
Video modules (lifetime access)
Hard and soft copies of the manuals (lifetime access)
14 hours of live coaching (with lifetime access to class recordings)
Once you have completed the course, you are welcome to sign up for any future training sessions to refresh your skills. You can also join our affiliate scheme and earn commission on Oxygen Advantage® products.
Only certified Oxygen Advantage® instructors are allowed to teach and advertise using the Oxygen Advantage® method, brand materials and name.
Will this course certify me to teach breathwork?
The course will give you everything you need to become an Oxygen Advantage® instructor. To certify, you must pass the multiple-choice exam and complete 3 case studies. If you want, you can begin these case studies alongside your training.
WHAT ARE THE COURSE OBJECTIVES?
You will learn to:
Identify dysfunctional breathing patterns
Understand dysfunctional breathing and how it impacts health and sports performance
Understand the science behind respiratory physiology
Teach exercises to decongest the nose and establish nasal breathing
Deliver breathing re-education exercises and guidelines to help restore physiologically normal breathing in adults
Teach exercises simulating high altitude
Plus, you will develop new goals for your business and help meet the global need for breathing instructors.
Is there an exam?
Yes. There is a multiple choice exam that you will complete in one sitting. The exam is thorough, so set aside a couple of hours to finish. Once you have completed your exam, you must also submit 3 case studies. There is no time limit on these case studies, but most instructors send them in within a few weeks. You will find the exam and your case study templates in your training portal.
Do I receive a physical certificate?
Once you have completed all your course modules and passed your exam and case studies, you will find your digital certificate in your training portal. You can download it to your computer to print and display.
During the course, how do I reach out if I'm having a problem or want to ask a question?
Email our team any time or ask Patrick during the live training sessions.
Is there follow-up support?
Yes, you can reach out via email. We also run regular live online training sessions, which you can access through the training portal.
What is the difference between the Functional Breathing Training and the Advanced Training?
The Functional Breathing Instructor Training provides certification in functional breathing during rest and physical exercise. The Advanced Instructor Training provides certification in functional breathing and simulation of altitude training (intermittent hypoxic/hypercapnic training), PLUS 14 hours of live webinar coaching with Patrick McKeown. For more information and to compare the course features, check out our course comparison page.
I want to start with the Functional Breathing Training but might take the Advanced Training in the future. Do I have to pay the full course fee for both?
No. We deduct the cost of your initial training from the fee, so you can upgrade to Advanced Instructor status for just $600.
Is there anything you would like to know about the Advanced Instructor Training that we haven't covered on this page? Please send us an email and ask.