Price: $29.50. Wholesale discounts apply
CONTEC PULSE OXIMETER CMS-50DL
A must-have tool for breathing instructors, athletes, healthcare professionals, pilots and people self-isolating with COVID-19
The CMS-50DL offers a simple, easy way to test your own blood oxygen saturation (SPO2) and pulse rate, so you can take control of your respiratory health.
The Contec pulse oximeter has been proven in independent clinical testing to be accurate in comparison with more expensive products [1]. It has consistently high user reviews.
A must-have tool for breathing instructors, athletes, healthcare professionals, pilots and people self-isolating with Covid-19, the Contec CMS-50DL is FDA Approved and Medical CE Certified.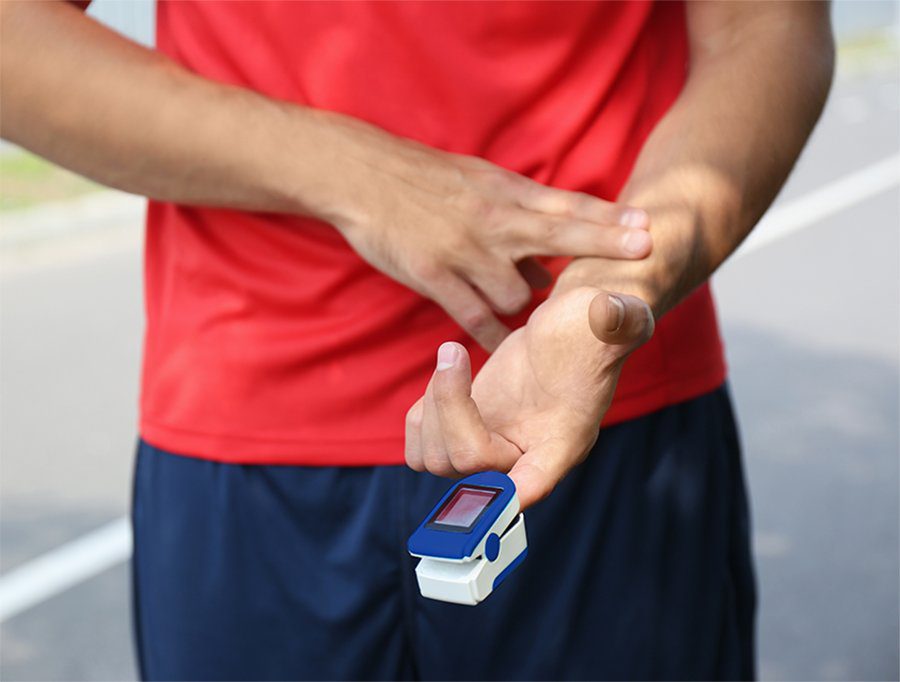 PRICE:
Buy 1 pulse Oximeter: 29.50 US Dollars per unit.
For bulk orders, please email [email protected]
Simultaneously reads SPO2 and pulse
Switches on and off at the touch of a button
30+ hours continuous use per change of batteries
Requires 2 x AAA 1.5v alkaline batteries (not included). Read the accompanying manual before use.
SUGGESTED USES
The Oxygen Advantage® program teaches light, slow and deep breathing to a rate of six breaths per minute to improve blood oxygen saturation. Contec pulse oximeter can be helpful in assessing progress with this practice.
In the exercises simulating high altitude training, breath holding to achieve strong air hunger is used to expose the body to short-term stress. This causes the body to make beneficial adaptations that improve immune system function. Breath holding enhances mental resilience and tolerance to breathlessness, and significantly reduces exercise-induced asthma. For these exercises it is valuable to use a pulse oximeter to monitor the temporary drop in SPO2 to between 80 and 87%.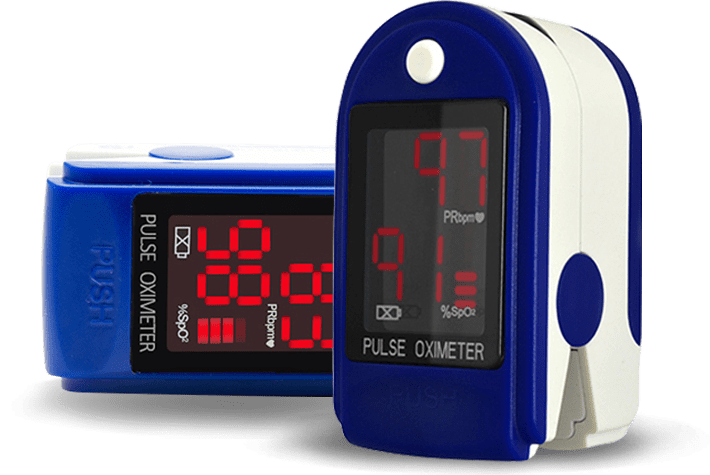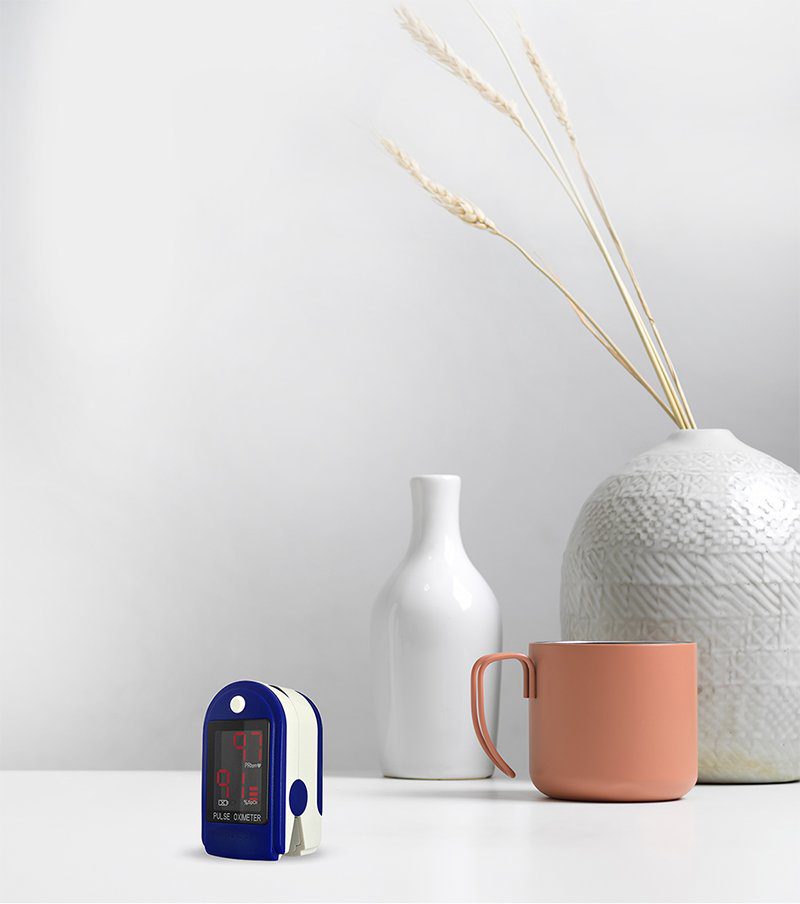 FOR HOME MONITORING:
The London Medical Committees recommend pulse oximeters for patients with Covid-19, to enable accurate home-monitoring and to inform clinical decisions [2].
Anecdotal evidence indicates that people with symptoms of Covid-19 are presenting without breathlessness but are found to be hypoxic when pulse oximetry is tested.
Research has shown that home pulse oximetry monitoring can identify the need for hospitalization in patients whose Covid-19 is initially non-severe, and it can avoid unnecessary ER visits. In a study published in the journal Academic Emergency Medicine, half of patients who ended up hospitalized had SPO2 less than 92% without worsening symptoms [3].