" My mission is to empower you to make tremendous gains across many body systems vital to reaching your optimal sports performance. "
Patrick McKeown is creator, CEO and Director of Education and Training at Oxygen Advantage®, Director of Education and Training at Buteyko Clinic International and President of Buteyko Professionals International. He is a leading international expert on breathing and sleep, and author of bestselling books including The Oxygen Advantage. His focus — to empower more people every day to breathe better, feel better and achieve their potential.
Patrick's interest in breath training began when he discovered the Buteyko Breathing Method, aged 26. After a lifetime of asthma medication and inhalers, he found immediate relief from his symptoms, and has remained asthma-free ever since. He traveled to Moscow, Russia, to learn from Dr. Konstantin Buteyko, and was accredited to teach the Buteyko Method in 2002.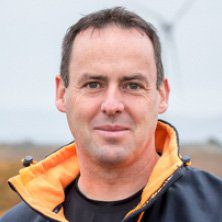 Here's something I've learned in 20 years working with clients from all walks of life. In order to stop wasting energy on mental chatter, sleep must be deep, and breathing must be optimal.
— Patrick McKeown, Atomic Focus
For the last two decades, Patrick has provided breathwork training and breath-based sports and mindfulness coaching to thousands of people. In that time, he has:
Written bestselling books including Asthma Free, Naturally, Close Your Mouth, The Oxygen Advantage and The Breathing Cure
Been awarded fellowship of the Royal Society of Biology in the UK
Contributed to scientific journals including the Journal of Clinical Medicine
Trained hundreds of breathing instructors
Founded Buteyko Clinic International — the foremost Buteyko breathing clinic in the UK
Been featured on many popular health and fitness podcasts, TedX, and in publications including USA Today, MindBodyGreen and Men's Health
Devised his own research-backed breathwork training program, Oxygen Advantage®, which continues to develop and grow in line with his clinical experience as a breathing coach, and with the latest scientific research
Many people first discover Patrick McKeown's work by reading his 2015 bestselling book, The Oxygen Advantage. The book has an important place in the growing body of literature about the breath. It is referenced in James Nestor's New York Times Bestseller, Breath, The Science of a Lost Art, which is shortlisted for the 2021 Royal Society Science Book Prize.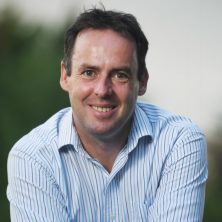 On a day-to-day basis, you will experience an increase in energy, better concentration, an enhanced ability to deal with stress, and a better quality of life.
— Patrick McKeown, The Breathing Cure
Patrick is deeply committed to communicating his knowledge to the people who need it. He is passionate about conveying the importance of breath therapy in traditional healthcare and sports coaching. And he is determined to break down barriers that prevent an accessible, holistic, empowering approach to wellbeing and performance.
Healthy breathing changed Patrick's life for the better.
Find out how it can transform your life too.