The Purpose-Built Nasal Dilator for Optimal Sports Breathing
Price: $14. Wholesale discounts apply.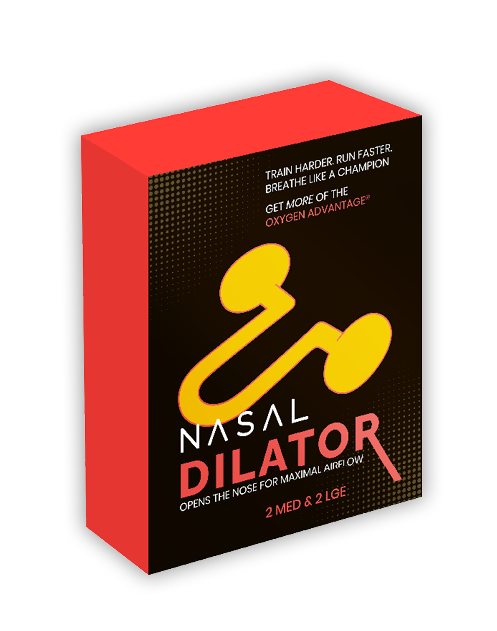 Train Harder, Run Faster, Breathe Like a Champion
Nose breathing during exercise boosts power, strength and endurance. It protects you from upper airway infection — the #1 cause of sickness in athletes. And it supports quicker recovery and ease of movement, reducing your risk of injury.
But when training gets tough, nose breathing can feel impossible. As exercise intensifies, you instinctively open your mouth to get more air into your lungs.
And that's the defining moment… When you could be pushing yourself to the max, but instead, you hit a wall.
Feel like you're missing your performance goals
Experience airway irritation, exercise-induced asthma or respiratory infections
Worry your blocked nose may be blocking your potential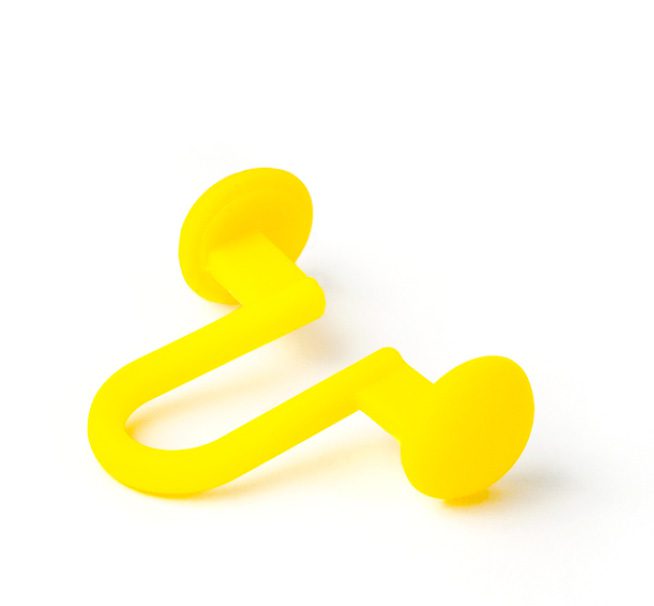 Nasal Dilator is an athletic nasal dilator purpose-built for sport. It gently opens your nasal passages, instantly increasing air flow, fueling your muscles with oxygen.
Try nasal dilator, alone or with MYOTAPE Sport, to experience the performance gains of full-time nasal breathing.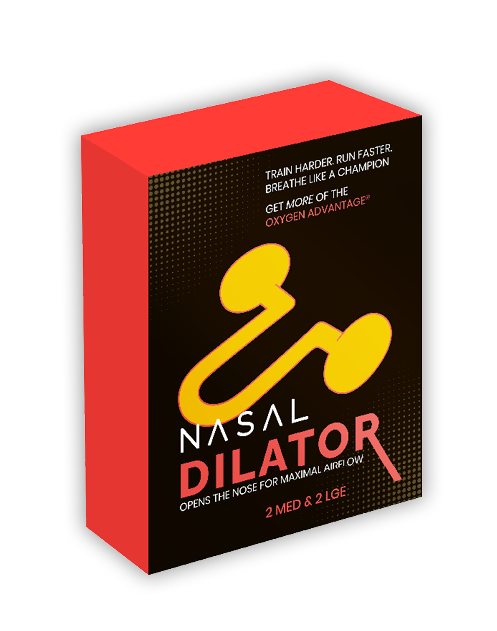 CAN AN INTERNAL NASAL DILATOR REALLY MAKE A DIFFERENCE?
Try this simple 3-step test to find out:
1. With your mouth closed, put your fingers either side of your nostrils
2. Use gentle outward pressure to pull the nostrils apart
3. Does your breathing feel easier?
If you feel a freer flow of air in through your nose, a nasal dilator will provide easier nasal breathing at a greater intensity of physical exercise. Even if you have a compromised nose.
Better airflow – gentle stenting action opens each nostril to reduce nasal resistance during sports activity
Better than Breathe Right strips – nostril openers are more effective than nasal strips (Matteo et al., 2019)
Lightweight for comfort, no skin irritation or nosebleeds
Soft outer surface holds Nasal Dilator securely inside your nose
Patent pending
Worldwide shipping available
Pack contains 4 dilators (2 x medium and 2 x large)
Each nasal dilator can be used for between 3 and 6 months, for any length of time during the day. Wash between uses with warm soapy water to maintain nasal hygiene.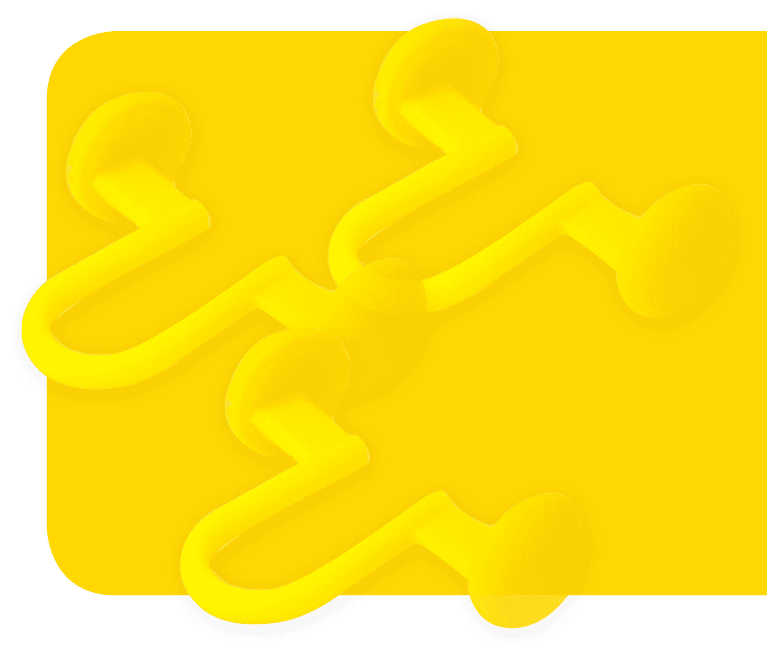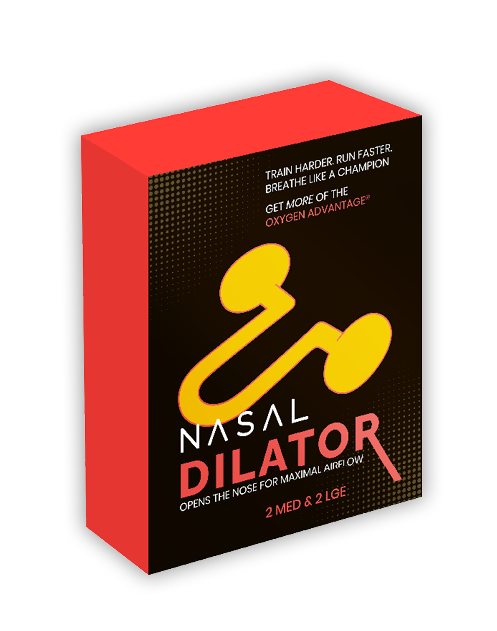 NASAL DILATOR IS FOR ELITE ATHLETES, FITNESS FANATICS AND ACTION HEROES
Internal nasal dilators come in all shapes and sizes, from highly engineered sports nasal dilators to the simple nasal expander you can pick up at your pharmacy. Most nasal opening devices are designed to prevent snoring. Nasal Dilator is custom-built to help you breathe better during sports. Perfect for runners and cyclists, during training and competition.
Struggle to maintain nose breathing during exercise
Experience negative effects of mouth breathing like overtraining syndrome, asthma or exercise-induced bronchoconstriction
Have a small nose, narrow nostrils or a deviated septum
Often have a blocked nose or are considering treatment for nasal obstruction
Are willing to do what it takes to find your performance edge…
NASAL DILATOR IS FOR YOU.
Maximize THE POWER OF NOSE BREATHING.
Let's hear it from the scientists
Professor George Dallam, exercise science expert and Olympic triathlon coach, says:
"A nasal dilator can increase the work intensity achieved during exercise while breathing nasally."
Dallam has published numerous studies proving that fulltime nose breathing enhances sports performance.
"Exclusively nasal breathing is feasible for most people at moderate levels of aerobic exercise without specific adaptation… and may also be achieved during heavy and maximal levels of aerobic exercise following a sustained period of use." (Dallam and Kies, 2020)
Some articles suggest that nasal dilators don't make enough difference to performance to provide significant benefit. But there are many parameters between nasal and oral breathing that can increase endurance, speed and power. Long-term adaptation to nasal breathing can improve the maximal oxygen uptake essential for endurance athletes, and a nasal dilator can make this more achievable.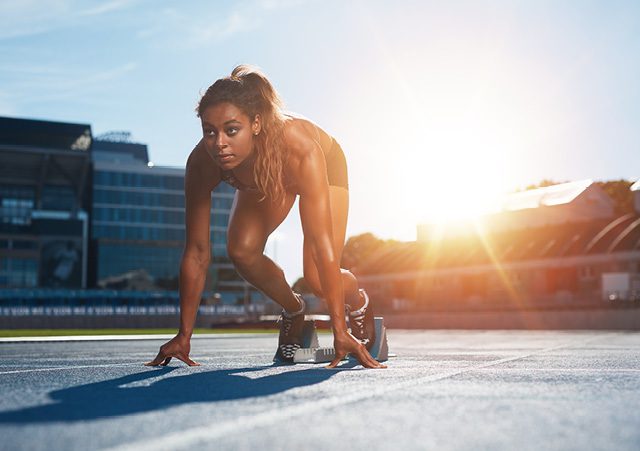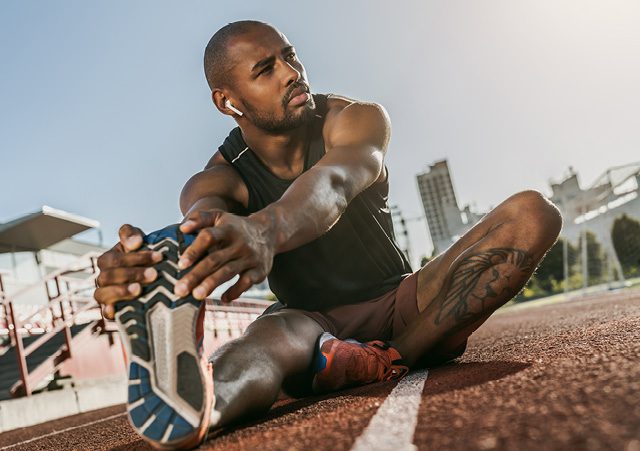 NASAL BREATHING FOR SPORT: PROVEN EFFICIENCY, AIRWAY HEALTH AND PERFORMANCE
Oxygen Advantage® creator Patrick McKeown developed Nasal Dilator from his first-hand coaching experience and knowledge of breathing science.
If you have a small nose, you are more likely to mouth breathe (Warren et al., 1988).
When it comes to individual differences, women have smaller noses than men, and genetic differences exist in nostril-width between people from different climates (Zaidi et al., 2017).
Asthma is more common in professional athletes than in the general public.
At least 60% of the western population has a deviated septum (de Oliveira et al., 2005).
When you put these facts together, it is statistically likely that an internal nasal valve dilator will make nose breathing during exercise easier for you.
MURRAY, OA Facebook Group Member
"Did first run with Patrick's nasal dilator this morning. Been really struggling with switching to nasal breathing when jogging and in particular my breathing became really rapid and I had to slow down a lot. The dilator made a big difference. Much easier to nose breathe and breathing was controlled and calmer."
For Healthy or Damaged Noses — Nasal Dilator FAQs
HOW TO USE
An internal nasal dilator is shaped to follow the natural contours inside your nose. It should sit completely inside the nose with only the bridge visible. The bridge of the dilator will span your septum. If the 'paddles' of the nasal dilator are visible, it may be too large for your nose.
IMPROVE YOUR BREATHING
An internal nasal dilator is shaped to follow the natural contours inside your nose. It should sit completely inside the nose with only the bridge visible. The bridge of the dilator will span your septum. If the 'paddles' of the nasal dilator are visible, it may be too large for your nose.
NASAL STRIPS VS NASAL DILATOR
An internal nasal dilator is shaped to follow the natural contours inside your nose. It should sit completely inside the nose with only the bridge visible. The bridge of the dilator will span your septum. If the 'paddles' of the nasal dilator are visible, it may be too large for your nose.
FIRST, CLEAR YOUR NOSE
Before fitting your dilator, we recommend clearing your nose using the nose unblocking exercise.
FOR ATHLETIC BREATHING
A properly designed, good quality mechanical nasal dilator for sport can help you breathe better through your nose. It sits securely inside your nose, keeping the narrow nasal passages open and allows a greater flow of air.
FOR HEALTHY OR DAMAGED NOSES
If you have any nasal impairment — narrow airways, nasal congestion, blocked nostril, exercise-induced asthma, enlarged turbinates, a deviated septum or a small, narrow nose — a nasal valve dilator can help you to breathe more easily. In 2016, an independent study examined the efficacy of over-the-counter nasal dilators and concluded that internal dilators "may be an alternative to surgical intervention in some patients" (Kiyohara et al., 2016).
Even if your airway is healthy, a nasal opening device can increase peak nasal inspiratory flow and reduce nasal breathing effort.
HOW DOES NASAL DILATOR FEEL TO WEAR?
Nasal Dilator is a breathing device made from hard plastic with a soft outer layer. It feels secure and comfortable inside the nose and gently dilates the nostrils without putting any pressure on the septum. It can be worn for any number of hours.
WILL WEARING A NASAL DILATOR CHANGE THE SHAPE OF MY NOSE?
No. An internal nasal valve dilator will mechanically open your nose from the inside during use. However, this widening only lasts for as long as you have the dilator in place. A nasal expander supports nasal ventilation, but it will not affect the shape of your nose.
ARE NASAL DILATORS SAFE?
Internal nasal dilators are safe to use during individual training and non-contact sports. They should not be worn during contact sports such as rugby, as breakage can cause injury to the nose. But they can be helpful for team sports players during sprint training, especially if you have an existing nasal injury or nasal obstruction. If you are unable to breathe through your nose after completing the nose unblocking exercises, use an external nasal dilator strip instead.
WHAT IS THE DIFFERENCE BETWEEN NASAL DILATOR AND OTHER LEADING BRANDS?
Most off-the-shelf nasal dilators are designed for snoring. Pro athletic breathing brands such as Airmax offer different solutions. One company has engineered different designs for sport (Turbine) and sleep (Mute), while another markets the same product in different packaging.
Nasal dilator is purely a sports nasal dilator. It's lightweight and secure enough to wear during intensive exercise but isn't the most comfortable nasal dilator for sleep.