THE BREATHING CURE:
HABITS FOR A HEALTHIER, HAPPIER AND LONGER LIFE
TAP INTO YOUR INNATE RESILIENCE. FIRE UP YOUR POTENTIAL. ENHANCE YOUR HEALTH. GET THE BREATHING CURE.
26 easy self-practice breathing exercises for adults, children and teens.
Understand breathing from three simple dimensions.
Discover comprehensive research and new scientific advances.
Whether you are living with chronic ill health, "just okay" or a sporting superstar.
The Breathing Cure is Patrick McKeown's most comprehensive
work to date. Complete with simple, safe exercises to gently
and dramatically improve your quality of life.
MIM BIEM, AUSTRALIA'S LEADING NATUROPATH AND BREATHING COACH CALLS IT:
THE DEFINITIVE BOOK ON BREATHING.
Learn techniques tried and tested by Olympic athletes and elite military. Clear your blocked nose. Stress and relax your nervous system. Improve lung function. Prepare for competition and more…
For use at home, in professional/amateur sports, by breathing instructors, dentists, doctors, physical therapists, strength and conditioning coaches, Pilates and yoga teachers, and anyone interested in health and fitness – from everyday wellbeing through to sporting excellence.
ABOUT THE NEW BOOK BY PATRICK MCKEOWN
The Breathing Cure is the new book from the author of The Oxygen Advantage. It's a book about breathing, but it's also a book about health, about quality of life, and about hope.
Patrick is a leading authority on breathing for sports, health, childhood development and sleep. He works tirelessly to promote the importance of functional breathing patterns, and to raise awareness of simple, natural breathing techniques that can positively impact problems like asthma, high blood pressure, sleep-disordered breathing and suboptimal sports performance. His work has been published in scientific journals and mainstream health and fitness magazines such as Men's Health, and he makes regular guest appearances on popular podcasts.
This new book by Patrick McKeown offers a manual of simple breathing exercises. But it also delves deep into the scientific connection between health and the breath, providing an accessible, actionable perspective into how an understanding of breathing can make you feel better.
WHAT'S IN THE BREATHING CURE?
The Breathing Cure covers a wealth of research into breathing for health. It guides you through practical ways to apply the science. Patrick McKeown describes optimal breathing from three dimensions — breathing rate, light breathing exercises and deep breathing from the diaphragm. He explores the science of nasal breathing and explains the relationship between mouth breathing and chronic illness.
In his latest work, Patrick McKeown is not suggesting functional breathing as a "cure all." While it could be argued that research into breathing techniques is limited because there is little financial motivation for pharmaceutical companies to promote natural healthcare, Patrick recommends that you use breathing exercises alongside, not instead of, traditional treatments.
WHY BUY "THIS" BREATHING BOOK?
In this detailed book about breathing, you'll learn how breathing correctly – through your nose, lightly, and slowly – is the secret to better health, fitness and overall wellbeing for body and mind.
Get more oxygen to every cell in your body, moderate your blood pressure, reduce symptoms of sleep apnea, anxiety, depression, asthma, erectile dysfunction, lower back pain, PMS, menopause and epilepsy.
Read the science that links breathing and blood sugar control in diabetes. Discover the connection with insomnia, cardiovascular health, cognitive function and childhood development.
Find out how to manage and reduce the symptoms of many common, chronic illnesses, and significantly improve your quality of life.
Testimonials
WHAT PEOPLE SAY ABOUT THE BREATHING CURE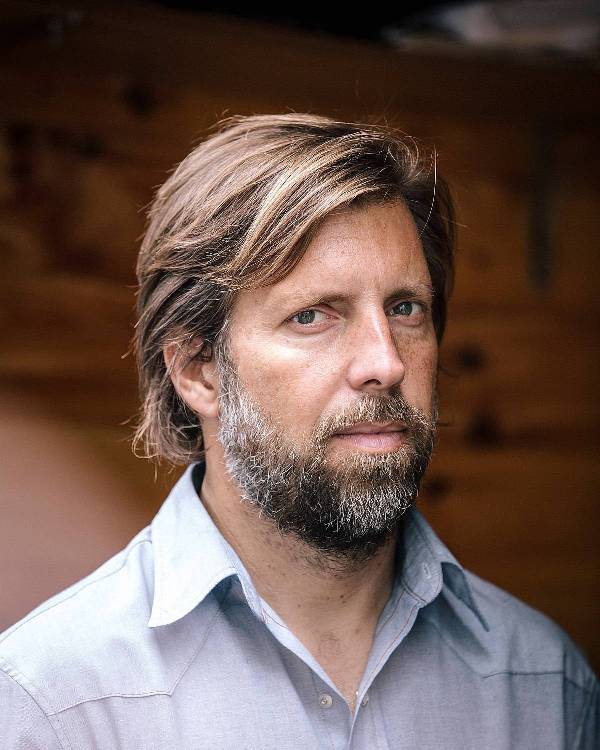 JAMES NESTOR
NEW YORK TIMES BESTSELLING AUTHOR OF BREATH: THE NEW SCIENCE OF A LOST ART
"The essential guidebook on how best to breathe."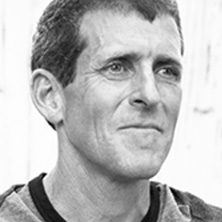 MARK CUCUZZELLA MD FAAFP
PROFESSOR AT WEST VIRGINIA UNIVERSITY SCHOOL OF MEDICINE SAYS:
The Oxygen Advantage truly changed how I treat patients, and how I work with athletes who are having issues with their breathing. It has also been a powerful influence on my own life and health. Patrick's new, greatly expanded book will allow me to apply his clinical experience and science better in the world of chronic disease, which I deal with every day. I am grateful for this encyclopedic work, which is loaded with very simple and practical techniques that anyone can learn to improve their health and performance."
THE 2021 BESTSELLING BOOK BY PATRICK MCKEOWN